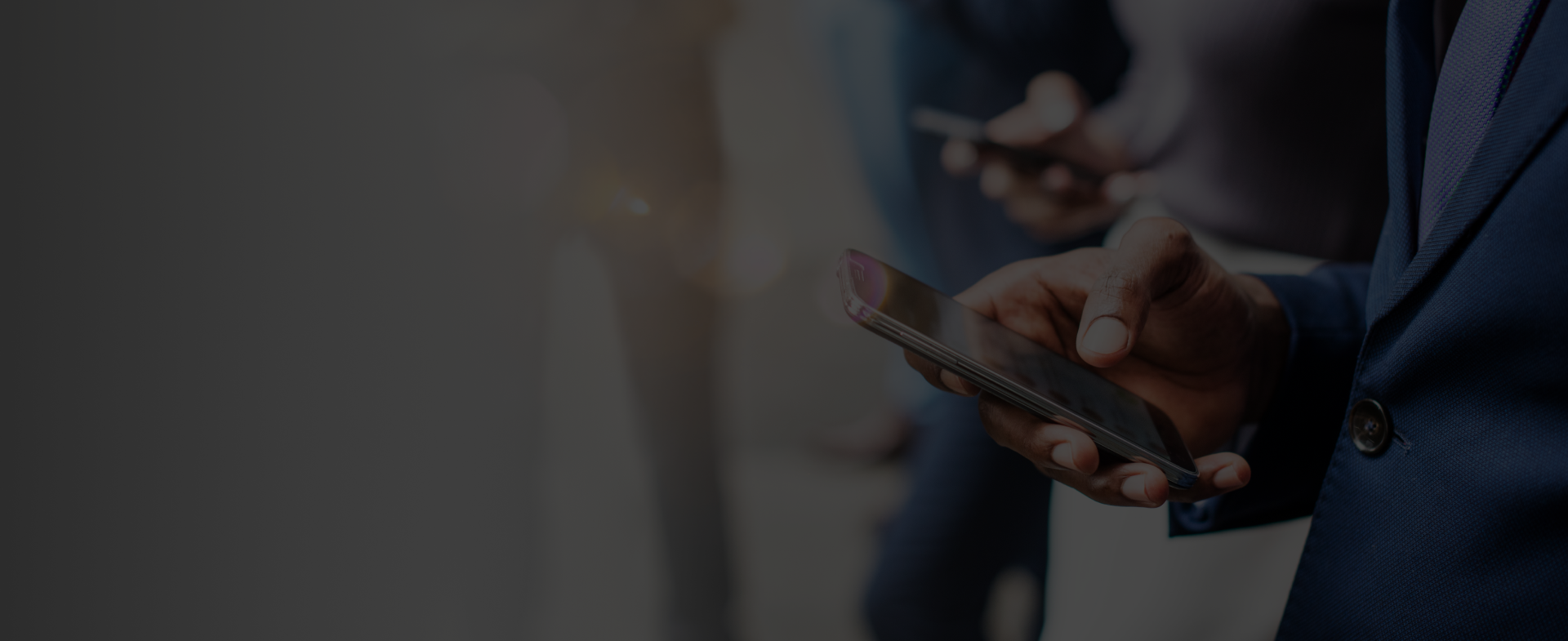 Mobile App Developers
Effective mobile development requires a comprehensive approach to stand out from tough competition in the constantly evolving app market - from creating a seamless user experience and leveraging the industry knowledge to building complex application architecture.
PieSoft professional iOS and Android mobile app developers have extensive and diverse expertise that allows them to deliver top-class full-cycle design and engineering services, be it consulting, integration, development from scratch, or ongoing enhancement. As your technological partners, we strive to help your business make the most out of the endless possibilities tech innovations provide. At PieSoft, we deliver the best mobile app developers with vast skill sets to augment your team and work on your projects together.
WHAT WE DO
Our top mobile app developers build robust iOS, Android, and cross-platform solutions at any level of complexity to embrace your brand message and help your business grow.
iOS App Development
PieSoft iOS mobile app developers have been engineering IT products for Apple architecture for seven years. Thus, our team has in-depth expertise in building end-to-end solutions that fully meet App Store technical, design, and content criteria. We introduce the newest technologies across all types of Apple devices and versions of iOS, creating robust applications that will engage the users with smooth performance and outstanding up-to-date interface design.
Android App Development
We deliver secure Android applications that provide top-notch performance across the entire ecosystem, compatible with Google Play guidelines and various Android devices, such as tablets, mobile phones, and wearables. Building future-rich products, our Android mobile app developers strive to ensure better store positioning to make you stand out in the market while tailoring the solution to your business goals, industry challenges, and customer needs.

Cross-Platform App Development
Be available to your customers and reach more audiences with PieSoft multi-platform app development. We engineer and deliver robust applications compatible with iOS and Android platforms. Our React Native and Flutter mobile app developers employ the most innovative technologies, creating one codebase for various devices and operating systems. With a cross-platform approach, you can get a budget-friendly solution with reduced time-to-market while maintaining seamless functioning.
VALUE WE ADD
Enter the mobile market with PieSoft. For 7 years, our top mobile app developers have been creating custom mobile solutions for B2С, B2B, and B2E companies, taking their businesses to the next level by drastically increasing revenue and brand awareness.
01
Top-notch specialists
Our mobile development team consists not only of IT engineers but also of numerous other specialists that help us carry out end-to-end project development.
Business analysts, project managers, QA testing engineers, DevOps experts, UI/UX designers, and many other professionals work on your project with our best mobile app developers. Together, they form a dedicated team that will enhance your business by applying PieSoft best practices to the development.
02
End-to-end development
If you have the smallest piece of an idea and no clue how to implement this into a profitable solution for your business, address your needs to PieSoft. As a full-cycle IT development company, we thoroughly analyze your requirements and business ideas and offer you the solutions that will level up your company.
From initial consulting to release support and ongoing enhancement – our professional mobile app developers approach your challenges in a holistic manner.
03
Innovative technologies
PieSoft Android and iOS mobile app developers adopt the most innovative design and development technologies, taking full advantage of the opportunities mobile engineering can offer. At PieSoft, we are experienced in building robust Internet-of-Things solutions, blockchain-based applications, machine learning systems, and cloud computing apps.
Based on the needs of your business, we apply the technologies to empower your business by gaining competitive advantages.
OUR INDUSTRY EXPERTISE
PieSoft professional mobile app developers bring innovation, technology expertise, and creativity to develop full-fledged effective industry-specific solutions to your complex challenges across various business domains.

Healthcare & Pharmacy

Logistics & Warehousing

Retail, Travel & Hospitality

Finance & Insurance

Education & Entertainment

Real Estate & Construction
Our Proficiency
At PieSoft, we help start-ups and enterprises from various industries implement their business ideas and create mobile applications by providing multiple consulting, design, or engineering services.
Consulting
Together with our mobile development specialists, you can define or perfect your concept and focus your ideas with our recommendations, integrated analysis, and knockout strategy.
Development from scratch
Our multidisciplinary developers build high-quality mobile applications from the ground up, navigating a path from concept establishment and prototyping to the final release and support.
UX/UI design
Mobile app UX and UI design are crucial for your brand positioning and credibility. A modern aesthetic application that is comfortable to use is your key to being successful in an application store.
Quality assurance
Every mobile app we build is comprehensively tested to be seamlessly integrated into your business infrastructure, and, if needed, optimized to be synchronized with other software and hardware.
Support and maintenance
After the release, our experts monitor your application for bugs, control your positions in the store, and, as appropriate, promptly enhance your mobile solution to secure your success.
Continuous improvement
Your ongoing cooperation with PieSoft implies our engagement in your mobile app lifecycle, even years after it was released. We scale, add features, redesign, and optimize your app to always keep you up to date.
How we collaborate
Accelerate your business' success with PieSoft's IT professionals
start

Send us a request & highlight your needs
01

Receive the employee profiles with relevant experience
02

Interview the expert you chose
03

Send a test task & get the result
04

Get a remote employee fully integrated into your team
05

Get daily/weekly reports via online meetings & time-tracking systems
06

Control results via tickets in PMS
07

Receive monthly invoices based on the work done
08
success
Build robust mobile applications with PieSoft
Relying on their vast experience, our top mobile app developers can significantly enhance your credibility and empower you with numerous opportunities the mobile market provides.
With PieSoft, you can create iOS and Android mobile apps, employ robust technologies, and enjoy a smooth collaboration with our professional developers. Contact our mobile app development expert to start your journey with us.
SEE HOW ELSE WE CAN HELP
No matter how complex your IT project goals are, our professional business analysts will increase the product quality while reducing its costs.
OUR HEADQUARTERS
We are open to new challenges and we'd love to learn more about your project.
Find us in the US
306 S New Street
Suite 110
Bethlehem, PA 18015
Find us in Europe
ul. Straganiarska 20-22, lok. 35,
80-837 Gdańsk, Poland