About Us
PieSoft is an international software development company, with a presence in the United States (Pennsylvania) and Eastern Europe. We specialize in providing a comprehensive range of custom software and hardware development solutions, along with digital solutions and IT staff augmentation services. 
Our mission is to help startups and companies overcome complex technological challenges and maximize their business value. Partner with us to unlock the potential of customized software solutions and drive innovation.
Grow with the PieSoft Team
Meet PieSoft, an incredible team of digital, hardware, and software development experts who will turn any of your complex tech challenges into smart and easy solutions enhanced by robust IT strategies.
Our Story Timeline
At PieSoft, we are your technology partner. Our success story is possible because our clients provide us with the most complex technological challenges, and we combine incredible ideas and use top-notch software and digital solutions to create this partnership of mutual growth. We are most proud of the following accomplishments.
PieSoft established its headquarters in Pennsylvania (United States), with the first development center based in Eastern Europe, consisting of only two programmers. In two years, the team expanded to forty developers. We focused our critical digital-solutions areas on the fields of US healthcare, pharmacy, and insurance.

PieSoft became a technological partner for a US pharmaceutical company. During the next eight years, we developed more than fifteen independent projects, created scalable digital solutions to cover all of their business needs, and helped the company serve more than 200,000 patients per month. Our team celebrated 5000th code сommit.

PieSoft delivered the following top 5 digital and software solutions:

Pharmacy management CRM system
Lead management solution
IVR-based patient interaction system
Data warehouse for data aggregation and analysis
Integration modules for various third-party systems

PieSoft digital solutions company streamlined its significant growth, increasing the total number of developers to 150. To compensate for the growth, we restructured by departments: Java, PHP development, QA, Design, BA. Our specialists gained advanced experience in developing ERP and CRM solutions, and more than 100 US companies took advantage of our software products.

PieSoft achieved ISO 9001:2015 certification. Along with the first blockchain startup cooperation experience, the team developed a product of exceptional social significance-an SCM system to help eliminate unnecessary deaths caused by buying unapproved drugs. We also had significant experience auditing, designing, developing, and optimizing websites and software systems for charities and non-profits on pro bono.

Seven startups successfully launched MVPs with PieSoft assistance. After testing their business hypotheses and concept, six startups returned to invest in the full cycle development and expand their offering. Among the most impressive products we developed in 2018 is an innovative portable blood sugar measurement system.

With the increased number of web-design projects, PieSoft created a front-end development department. Our team began developing a web application for health insurance companies. What started as a one-door digital solution has turned into a huge, complex technological system with many integrations and a dynamic environment. We are thrilled to be a part of this success.

Because of the COVID-19 pandemic, the era of remote work began. PieSoft helped several companies infuse the best DevOps system-administration practices into a fully remote work environment. Another course of action was our assistance to a number of offline stores in launching their customized e-commerce websites to keep staying abreast and increase sales.

We developed an innovative IoT photography system with a number of integration modules for various third-party software. Many top-notch digital solutions PieSoft offered for its partners in the retail and entertainment industries helped them recover from the pandemic stress. Five new startups reached out to our team to develop their MVPs and disrupt the tech world with PieSoft.

Our expertise in custom camera modules and photography systems, combined with cutting-edge AI and neural network technologies, has resulted in successful projects for businesses seeking cost-effective and tailored solutions. Additionally, we have helped several US companies streamline their processes by transitioning from manual methods, such as Excel spreadsheets and paper-and-pencil work, to digital solutions that better support their growth.

This is where a compelling story about your project begins.
Set Up Your Engagement Model
We can help you choose the best business-collaboration option that suits your company's needs and expectations.
Dedicated Team
One of PieSoft's strengths is in our highly skilled developers; we can undertake any task in developing your products and empower you with the appropriate tech skills and knowledge you need.

Fixed Budget
With a fixed-price option, we are responsible for on-time product delivery within the selected budget and deadlines agreed on at the start.

Time & Materials
Regarding time and materials, our clients pay for the actual work done based on hourly rates, plus costs of materials (if any).
Our Clients and Partners Map
Headquartered in the United States and Europe, we deliver globally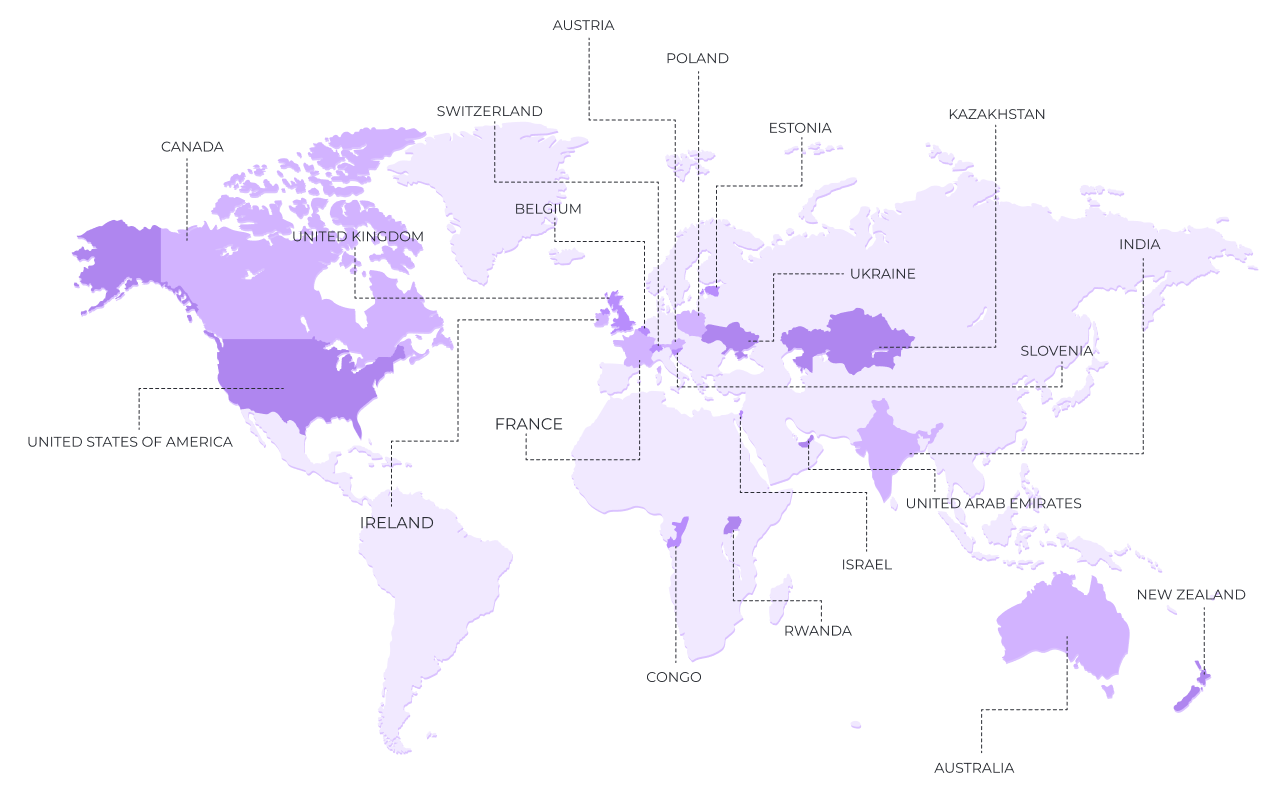 OUR HEADQUARTERS
We are open to new challenges and we'd love to learn more about your project.
Find us in the US
306 S New Street
Suite 110
Bethlehem, PA 18015
Find us in Europe
ul. Straganiarska 20-22, lok. 35,
80-837 Gdańsk, Poland