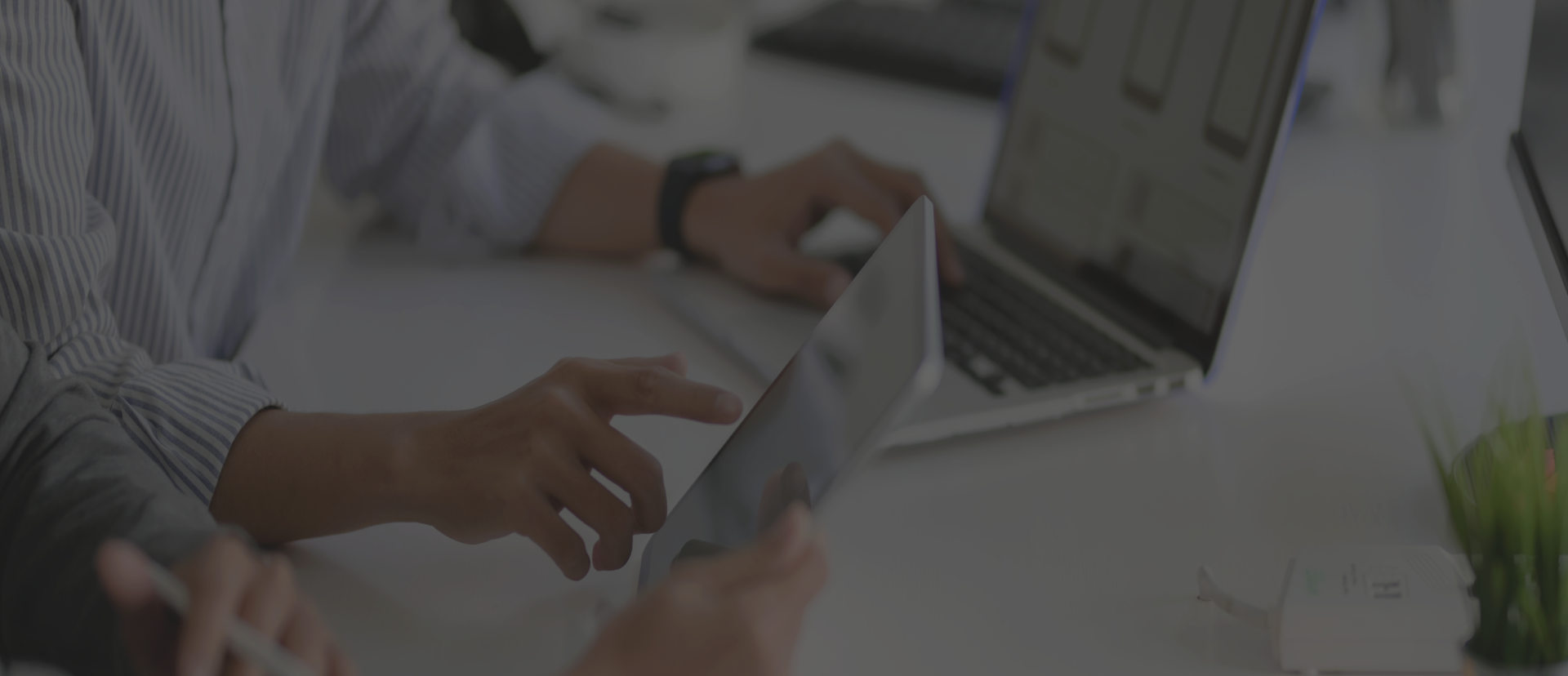 Business Analysts
A business analyst (BA) is a specialist who bridges your business ideas with product implementation. An IT business analyst in project management translates business aspects to development language and vice versa. Sometimes, the role of a business analyst can be confused with the PM's responsibilities.
The critical difference is that while a PM concentrates on task implementation and team coordination a BA's primary focus is on analytics and general workflow control. A certified business analyst is crucial to the project-development process and the IT industry to clearly understand your company's problems, needs, and growth potential
Based on the thorough analysis of all business aspects, the specialist evaluates the effectiveness of solutions and offers clients the best development options for each unique case.
WHAT WE DO
An IT business solutions analyst is responsible for conducting the following operations in each phase of the development process.
Preparation phase
Researching and describing business specifics
Defining the desired product value
Gathering and developing requirements
Creating instructive documents for the subsequent phases
Project conception phase
Strategic analysis
User story mapping
Project efficiency and risks evaluation
Project scope definition
Document preparation
Final proposal presentations for a development company and a client
Development phase
Pre-development action endorsement
Development control
Maintenance phase
Collecting users' and customers' feedback
Researching the mentioned issues
Creating new plans to make improvements
OUR INDUSTRY EXPERTISE
PieSoft skilled IT business analysts can implement projects of any scale and bring efficiency into various business fields.

Finance &
Insurance

Healthcare &
Pharmacy

E-commerce &
Marketing

Logistics &
Warehousing

Construction
Management

Entertainment &
Media
VALUE WE ADD
A business analyst in the IT industry can turn your idea into a specific strategy to help your business achieve its goals and evaluate its effectiveness with the help of monitored metrics.
Enrich your strategy value
Our specialists build strategies to optimize team workflow productivity and adapt project development, based on your needs. At PieSoft, we help to improve your project turnaround time, reduce unnecessary costs, and minimize development team re-work by setting attainable expectations, leading to the desired outcome.
Turn obstacles into advantages
Facing low-level challenges, such as identifying quick wins or constantly automating and optimizing activities, can be exhausting when you are running a business. By teaming with PieSoft, you will receive useful rapid, effective tactics and robust solutions to strengthen your company's efficiency.
Optimize your business idea
Our dedicated business analysts go above and beyond your expectations to effectively implement your ideas into your future project. At PieSoft, we thoroughly research your goals and requirements to transform them into the solution that will comprehensively solve your initial problem and bring value to your business.
Bridge the communication gap
Business analysts are well-versed in both business and development language. The BA acts as a mediator between the client and the IT team. By facilitating internal and external collaboration, our specialists help each party be heard and understood to achieve the intended results together.
How we collaborate
Accelerate your business' success with PieSoft's IT professionals
start

Send us a request & highlight your needs
01

Receive the employee profiles with relevant experience
02

Interview the expert you chose
03

Send a test task & get the result
04

Get a remote employee fully integrated into your team
05

Get daily/weekly reports via online meetings & time-tracking systems
06

Control results via tickets in PMS
07

Receive monthly invoices based on the work done
08
success
Looking for a Business Analyst?
Every IT business analyst at PieSoft is an experienced professional with excellent analytical and critical-thinking skills. Our specialists are immersed in multiple areas of development — from digital to hardware projects.
Contact our BA expert and optimize your ideas to establish the best solutions for your business.
SEE HOW ELSE WE CAN HELP
No matter how complex your IT project goals are, our professional business analysts will increase the product quality while reducing its costs.
OUR HEADQUARTERS
We are open to new challenging tasks and we'd love to learn more about your project.
Contact Us

Сontact Us in Europe