Custom Web Development
We create responsive and versatile web applications with cool design and high-quality standards
OUR WEB DEVELOPMENT SERVICES
We're with you from the first idea to the final launch, and beyond. Our team is dedicated to turning your vision into reality, ensuring your platform both aligns with industry standards and stands out in its excellence.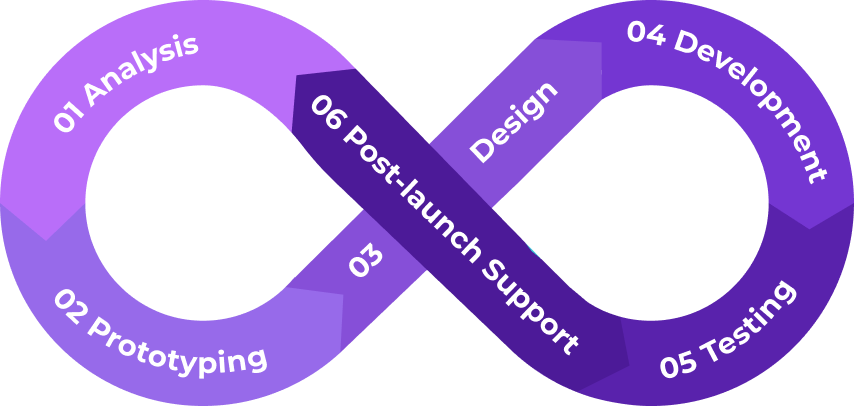 Order a Free IT Consultation
What Happens Next:
1. An expert will contact you to discuss your needs.
2. If required, we will sign an NDA to protect privacy.
3. We will submit a proposal with estimates, timelines, and team details.
Our goal is to fully understand your project, meet your needs, and provide excellent service. Please let us know if you have any other questions!
We've got a robust crew of experts, so chances are, we've got the tech stack you're after. Got questions? Give us a shout
OUR HEADQUARTERS
We are open to new challenging tasks and we'd love to learn more about your project.
Contact Us

Сontact Us in Europe