About Us
At PieSoft, we understand that technology is more than just code and algorithms. It's about real people, real challenges, and real dreams. That's why we approach our work with empathy, integrity, and a genuine commitment to your success. With 12 years of industry experience and headquartered in Pennsylvania, we've made innovation accessible, adaptable, and as easy as pie.
Our Identity

12 Years of Excellence
A legacy of innovation tailored to real people, real challenges

Located in Pennsylvania
Your local team of technology experts

Development as Easy as Pie
We make technology approachable, intuitive, and effective.
Our Mission
Understanding Your Vision
We start by listening, turning dreams into reachable goals
Shaping Technology Around You
Customized solutions that make innovation as simple as pie
Focused on Your Financial Outcomes
Ensuring that our strategies contribute to your bottom line
Making a Difference Together
A partnership where technology and creativity merge seamlessly
Our Values

Empathy
People first, technology that serves, not confuses.

Innovation
Keeping things fresh, just like your favorite slice of pie.

Integrity
Transparent, honest, and dedicated to your success.
Our Approach
01
We Listen
Tailoring our expertise to your unique needs
02
We Adapt
Growing with you, shaping solutions around your dynamic goals
03
We Care
A long-term relationship that goes beyond projects
04
We Focus
Your business goals are our priority
Our Team
Meet the Experts: Talented chefs in the world of technology
OUR CLIENTS AND PARTNERS MAP
Headquartered in the United States and Europe, we deliver globally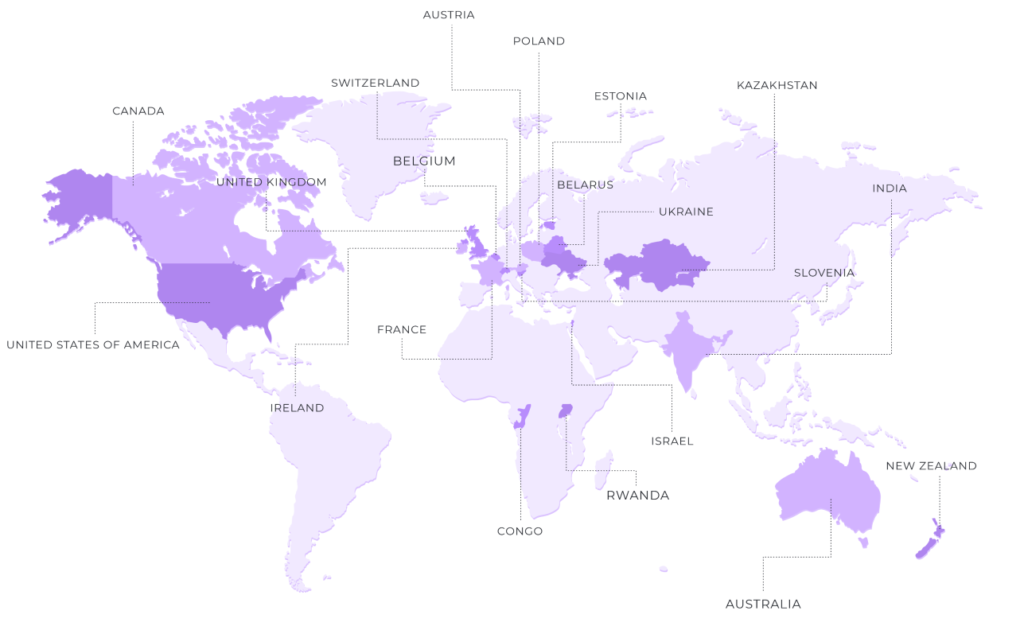 OUR HEADQUARTERS
We are open to new challenging tasks and we'd love to learn more about your project.
Contact Us

Сontact Us in Europe