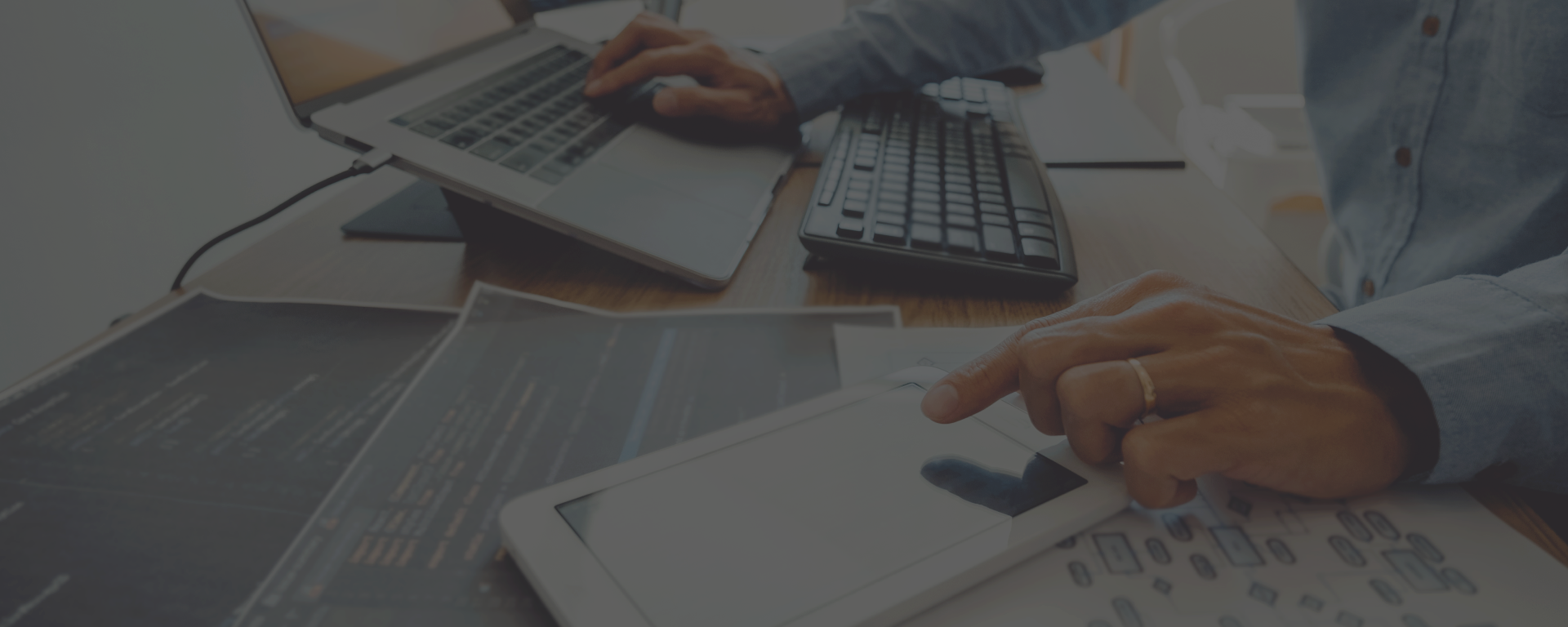 Cloud Engineers
A cloud engineer, versatile IT professional, covers crucial aspects of cloud computing such as architecture development, network security, and database maintenance. As your cloud-platform (AWS, Azure, Google Cloud) associates, we help to grow your business and provide high-quality hybrid infrastructure, or migrate from Windows and Linux servers to cloud-native technologies.
We adapt the platform to your specifics, navigating the features opportunities and scaling the system according to your business' needs. Working hand in hand, DevOps and cloud engineers develop creative strategies to comprehensively optimize the cloud for your enterprise, enhancing its safety and adding powerful functionality.
VALUE WE ADD
We enhance your cloud's flexibility
A professional cloud engineer makes the most from what the cloud offers. The specialist easily scales up your cloud, and rapidly deploys extra servers to handle any traffic capacity. To maintain less traffic, a cloud engineer can also swiftly scale down your capacity. Using sophisticated ways to control flexibility, you eliminate additional costs and increase your reputation on the market, boosting both your global presence and the customer experience.
We reduce expenses on the cloud
Being a cost-optimized technology, the cloud allows users to significantly cut the costs of server maintenance and large operation staff. Maintaining the cloud without an expert, you risk overpaying for the platform and missing the opportunities the service may provide you. But by working with our engineers, you can enhance any platform benefits. The IT cloud engineer manipulates the internal cloud processes to lessen up-front infrastructure costs and get your cloud up and running with minimal fees.
We strengthen your cloud's security
With security as your top priority, we develop and establish best practices to protect the maintenance of on-premise options and cloud services. Collaborating with multiple platforms, we select safety measures for each of them individually, and build the strongest safety system for your business. For example, our AWS cloud engineer uses Amazon tools, such as Identify Access Management and CloudTrail, to enhance existing platform security.
We speed up your product development
Cloud-based technologies allow you to accelerate product development and gain a competitive edge, becoming more agile in infrastructure and workflow management. Providing your business with a well-structured robust cloud system, we help you reduce time to market by the quick setup of servers and databases, automatic software updates and integration, downtime reduction, and task automation.
WHAT WE DO
An IT cloud engineer determines and analyzes your needs and suggests solutions to meet every requirement. The specialist enhances the delivery of cloud deployments, streamlines the cloud performance with a multipurpose approach and provides you with an excellent customer experience.
Act as architect and build cloud environments
Inventory, analyze, and consult existing cloud environments
Migrate on-premise applications to the cloud platforms
Resolve cloud applications deployment issues
Monitor and adjust cloud resources and capacity
Identify the possible breaches and vulnerabilities
Monitor the infrastructure and its security in accordance
Build a disaster recovery plan and preventive measures
Our Cloud Engineering Expertise
Our qualified cloud engineers are experienced in numerous technologies, platforms, and systems. We conduct smooth cloud performance by selecting specialists who meet your needs and have extensive experience in addressing your concerns.
Cloud platforms
The specialist develops and coordinates AWS, enhancing infrastructure with the most-relevant and versatile tools. Being the first reliable cloud platform, AWS provides the most cost-effective multicloud services for their customers. Operating on AWS, you maximize smooth data-collection flow and get the most out of the largest data centers.
Our Azure engineers are experienced in managing Microsoft-based datacenters that provide extensive flexibility and elasticity in network capabilities and site-to-site connections. Optimizing Azure cloud, the engineers have the opportunity to script, test and deploy new custom algorithms, using Azure Machine Learning Studio.
Technical skills
Having a strong understanding of Linux containers, networks, web hostings, and core concepts allows a Linux cloud engineer to expand their expertise and provide you with quality cloud applications based on this system.
To effectively manage databases, organizing and retrieving data, our cloud engineers are proficient in using open-source databases (MySQL, PostGreSQL) and NoSQL databases (MongoDB).
To efficiently store your applications, we use containerization, an isolated form of packaging, to deploy your applications faster and securely store them even while transferring the systems. At PieSoft, we use Kubernetes, Docker, and Elastic Containers.
Although cloud engineering does not require coding, knowing several important IT languages (SQL, Python, JavaScript/NodeJS, Java, Golang) allows our experts to significantly customize and enhance your cloud applications.
Looking for a Cloud Engineer?
Being experienced specialists with comprehensive knowledge and expertise in the field, PieSoft IT cloud engineers implement end-to-end cloud maintenance, designing and deploying your applications.
Contact our cloud expert to get your optimized platform and benefit from the most cost-efficient solution for your business.
SEE HOW ELSE WE CAN HELP
No matter how complex your IT project goals are, our professional business analysts will increase the product quality while reducing its costs.
OUR HEADQUARTERS
We are open to new challenges and we'd love to learn more about your project.
Find us in the US
306 S New Street
Suite 110
Bethlehem, PA 18015
Find us in Europe
ul. Straganiarska 20-22, lok. 35,
80-837 Gdańsk, Poland