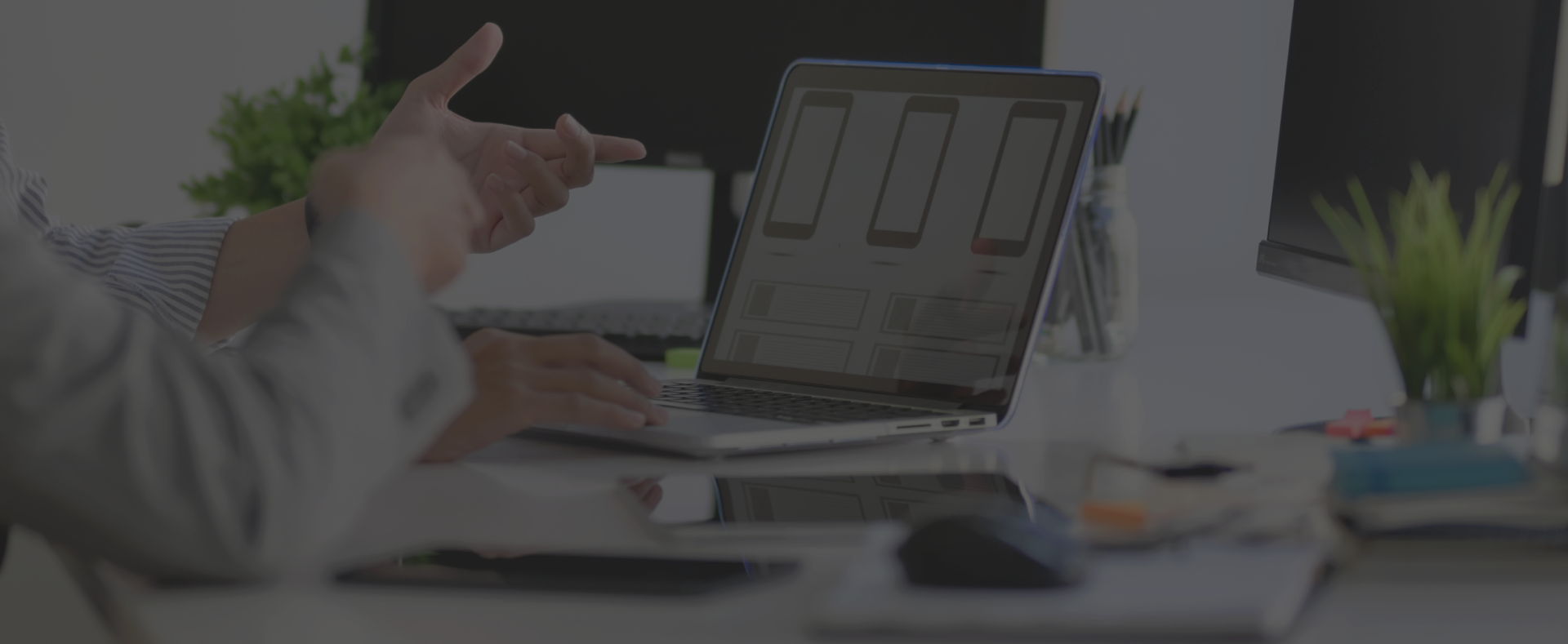 Web Designers
A website is a powerful branding experience today, and a top web designer establishes your digital presence and discovers your business's potential on the market. Web designers convey the brand message and build a bridge between your company and customers, allowing your website to speak for itself.
At PieSoft, we create designs to help you communicate with users visually and solve any interaction problems through your solution's interface. At the same time, behind the scenes, developers execute the visuals in code based on the website designer's requirements, building the inner structure. Working hand in hand, our best web designers and developers offer you a robust solution for your business, implementing end-to-end desktop and mobile design development services.
WHAT WE DO
Our web designers offer comprehensive assistance in creating outstanding designs for your business
Wireframing & prototyping
User experience (UX) design
User Interface (UI) design
Value We Add
Using the latest UI/UX and digital marketing trends, a web designer elaborates an intuitive solution structure to create performance-driven websites for your business and target your audience. Our specialists create appealing web designs for your specific needs.
Landing pages
Creating a standalone marketing landing page, a website designer thoroughly examines all your business objectives to reflect your brand values and transfers its message most effectively, allowing users to get the idea of your business at a glance.
Portfolio websites
Regardless of whether you're a startup or a large enterprise, a quality portfolio website is your most powerful way forward in the digital world. Our web designers create unique websites for your work, representing your business in the best way.
E-commerce is gaining popularity every year, leaving offline retail behind. Diving into the online sales business, your website will need to stand out in the market and target your audience with an outstanding design, attracting more and more customers – local or worldwide. Working comprehensively with our team, we can introduce rapid SEO optimization into your e-commerce product and integrate multiple payment methods to provide you with a ready-to-run website.
If you want to hire an e-commerce web designer and start your online retail business on a specific platform, then work with our specialists to create a robust website!
Shopify web designers customize every detail of your future website on the most popular retail platform
BigCommerce website designers elaborate multichannel selling for large enterprises and broad needs
Squarespace web designers help you rapidly launch a quality website and adapt it to your needs
WordPress website designers establish your business flexibility, using innovative SEO optimization plugins and cross-promotion tools
Apart from client-side websites, our web designers create admin panels for enhanced internal and external workflow of your company. We thoroughly research your processes and provide an administration panel to boost efficiency, facilitate operations, and improve business performance.
Business websites
We provide comprehensive services for diverse business domains—from finance to warehousing companies. Our web designers and developers collaborate to create responsive websites, enabling you to establish your online business representation.
Informational websites
We design educational and entertainment websites for commercial or nonprofit purposes, unfolding your business vision and incorporating all necessary tools, such as SEO optimization, for seamless functioning and advanced content promotion.
WordPress websites
Thinking about a cost-effective and straightforward solution for one of the most robust and secure CMS systems? Our WordPress website designers and developers can launch your website rapidly and efficiently, using innovative tools and the latest UX/UI trends.
OUR PROFICIENCY
Our web designers apply their best practices and innovative technologies to create attractive interfaces and ensure a flawless user experience.
Editors
Photoshop
Illustrator
Sketch
Figma
Tools
InVision
Dreamweaver
Zeplin
How we collaborate
Accelerate your business' success with PieSoft's IT professionals
start

Send us a request & highlight your needs
01

Receive the employee profiles with relevant experience
02

Interview the expert you chose
03

Send a test task & get the result
04

Get a remote employee fully integrated into your team
05

Get daily/weekly reports via online meetings & time-tracking systems
06

Control results via tickets in PMS
07

Receive monthly invoices based on the work done
08
success
Looking for a Web Designer?
If you want to find a web designer proficient in versatile technologies and various industries to enhance your workflow, look no further! Multiskilled specialists at PieSoft focus on your crucial business objectives to reach your audience and users, applying visual methods and innovative digital marketing approaches.
Work with our top web designers — we will lead you to growth, comprehensively reflecting your brand message and value to customers.
SEE HOW ELSE WE CAN HELP
No matter how complex your IT project goals are, our professional business analysts will increase the product quality while reducing its costs.
OUR HEADQUARTERS
We are open to new challenging tasks and we'd love to learn more about your project.
Contact Us

Сontact Us in Europe