Custom Camera Module Design
Last year, a customer approached us with a unique challenge to develop a compact, cost-effective camera module for low-light photography. Let's learn how our team accomplished this project.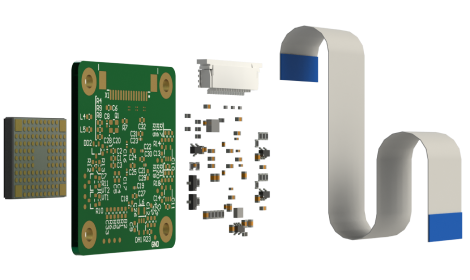 Background
The customer needed a camera module to efficiently capture high-quality images in low-light conditions. The PieSoft research and development (R&D) team knew this would be no easy feat, as low-light photography presents many challenges for cameras, especially for low-cost, user-customizable, high-quality solutions. The prime requirement was to create a camera module with an image sensor that can be easily fabricated and improve on many of the limitations of current off-the-shelf optical tools presented in the market, including image quality in low-light and limited-visibility conditions.

Challenge
The main challenges with low-light photography include low-light sensitivity and poorly built-in optics, which cause distortions and color noise in output images. Our team's goal was to create the perfect solution for capturing high-quality images in low-light conditions without compromising quality.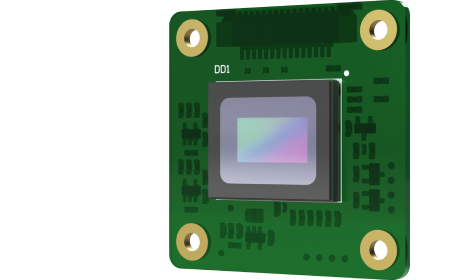 Solution
We designed a camera module based on top-of-the-line Sony STARVIS image sensor. To ensure that our camera module would be as streamlined as possible, we moved image processing to an external processor module, allowing us to create an output resolution of up to 4K while keeping the module itself as simple as possible. Also, to guarantee that the camera module would be compatible with many devices, we used the CSI bus for data output, making it compatible with Video4Linux (V4L2) applications, Raspberry Pi boards, and even C-CS-mount high-quality lenses.
Development
We included several steps involving embedded developers' and hardware engineers' expertise in image-sensor development. 
1. Market analyzing
The team began by analyzing the market and researching up-to-date solutions suggested by various semiconductor manufacturers. We carefully considered the component's physical properties, cost, and implementation complexity.
2. Schematic design
We then began to work on the schematic design for the image-sensor module. Our team chose high-quality and widely represented components, which was vital during the global semiconductor crisis. For circuitry, we took into account mixed analog and digital types of the load.
3. PCB design
With the schematic design complete, the team moved on to the printed circuit board (PCB) design. The PCB was designed according to high-speed data transfer and power distribution requirements and was kept to a minimum number of layers to reduce manufacturing costs.
4. Manufacturing prototypes
Moving on to manufacturing prototypes, the R&D team assembled a small series of modules within the manufacturing possibilities of their lab. All requirements for humidity and temperature for mounting image sensors and how the product could be manufactured in a state-of-the-art, American-manufacturing facility were considered.
5. Linux kernel driver development
To have the possibility of interacting with hardware modules and handling routines, we developed the kernel driver for the Linux system. The driver provides media pads compatible with the V4L2 framework and allows receipt of images and metadata and control of the sensor by I2C bus.
6. Integration with camera software
Finally, we integrated the camera software with the module. The software was modified and calibrated for use. It implements functions of taking photos and capturing video streams, calculates necessary feedback data for the image sensor, and applies post-process algorithms.
Application
The custom camera module delivered by our team is a high-end image sensor integrated with an electronics control unit, lens, and digital signal processor. The camera module may be widely used across various monitoring systems/recognition systems/optical control systems that include: 

Finance & Retail

Health & Nutrition

Warehousing & Security

Traffic & Logistics

Industrial Inspection

Home & Entertainment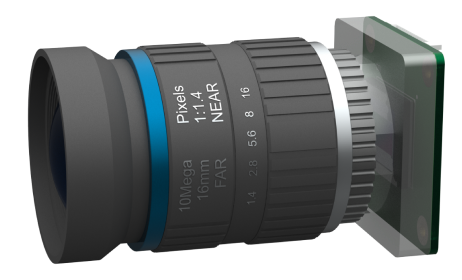 Result
The PieSoft R&D team succeeded in their challenge, creating a cost-effective camera module with an image sensor that can spearhead the development of low-cost, high-speed cameras capable of capturing quality images even in the darkest of environments. The development costs for the customer were minimal, but the return on investment was significant. The solution became a competitive edge for our customer––it has provided them with a unique advantage in the market and secured their future success. Thanks to our hardware and embedded development team's hard work and dedication, new possibilities have been opened up for our customer.
Do You Have a Similar Project Idea?
No matter how complex your IT project goals are, our professional business analysts will increase the product quality while reducing its costs.
OUR HEADQUARTERS
We are open to new challenging tasks and we'd love to learn more about your project.
Contact Us

Сontact Us in Europe