Technology Partnership: More than Outsourcing
A technology partnership - the result of one project turning into a long-term cooperation delivering more than 10 full-fledged IT solutions that address various business issues in healthcare, pharmaceuticals, insurance, logistics, warehousing, and human resource domains.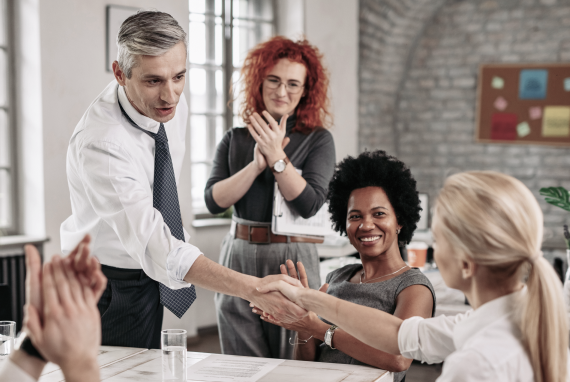 Background
Choosing the right technological partner for your company is a strategic decision that will impact any company in the long run. Great technology partnership means years of experience helping clients achieve their business goals across all industries.
The partner understands their job is to reduce costs and support greater business agility by modernizing their IT applications and infrastructure. The partner should also know your industry domain, your target market, and how their domain expertise can help your business grow.
Top IT products we delivered
Pharmacy management CRM system
IVR-based patient interaction system
Data warehouse for data aggregation & analysis
Integration modules for third-party systems
Web solution for online pharmacy network

Partner
A leading US company that specializes in providing a broad spectrum of marketing services
in the medical and healthcare industries.
Result
PieSoft built a complex IT infrastructure that fully meets the partner's business needs:
We handled both IT infrastructure and custom software development.
Due to strict healthcare industry regulations, we focused on business needs, system security, and compliance.
We created a scalable solution that covered all their business needs and helped the company serve more than 200,000 patients per month.
We had more than 15 independent projects that took from 3 months to 8 years. We handled all of those projects from A to Z.
We have involved all our departments
to comprehensively develop these projects and successfully implement them.
Most projects were implemented using either PHP or Java backend.
Do You Have a Similar Project Idea?
No matter how complex your IT project goals are, our professional business analysts will increase the product quality while reducing its costs.
OUR HEADQUARTERS
We are open to new challenges and we'd love to learn more about your project.
Find us in the US
306 S New Street
Suite 110
Bethlehem, PA 18015
Find us in Europe
ul. Straganiarska 20-22, lok. 35,
80-837 Gdańsk, Poland