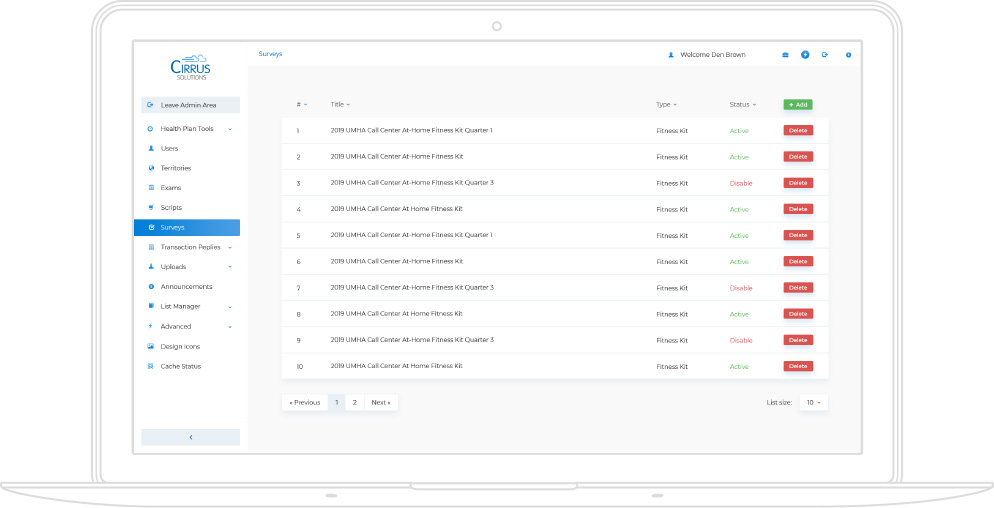 Cirrus is a web application for the health insurance companies running their business on the territory of the USA. Users experienced trouble using the survey creation form. We were assigned to conduct a UX/UI redesign of the interface to improve the interaction experience and reduce pain.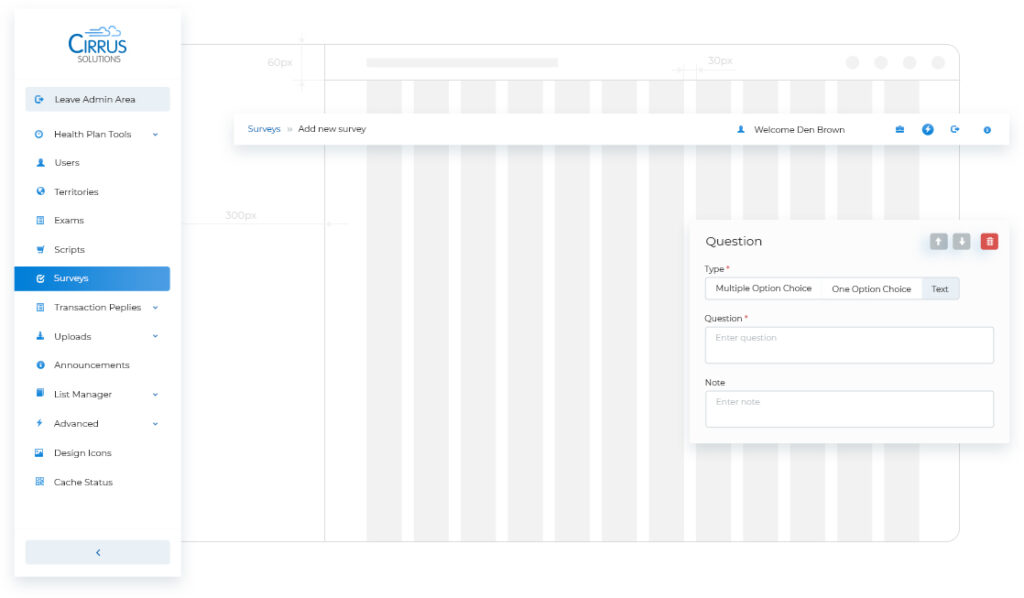 Survey creation process
Creating a survey is based on asking questions and answering options. The main task was to make it understandable. To meet this goal during the UX/UI redesign process, we placed all the questions and answer options in nested blocks to make it easy to interact.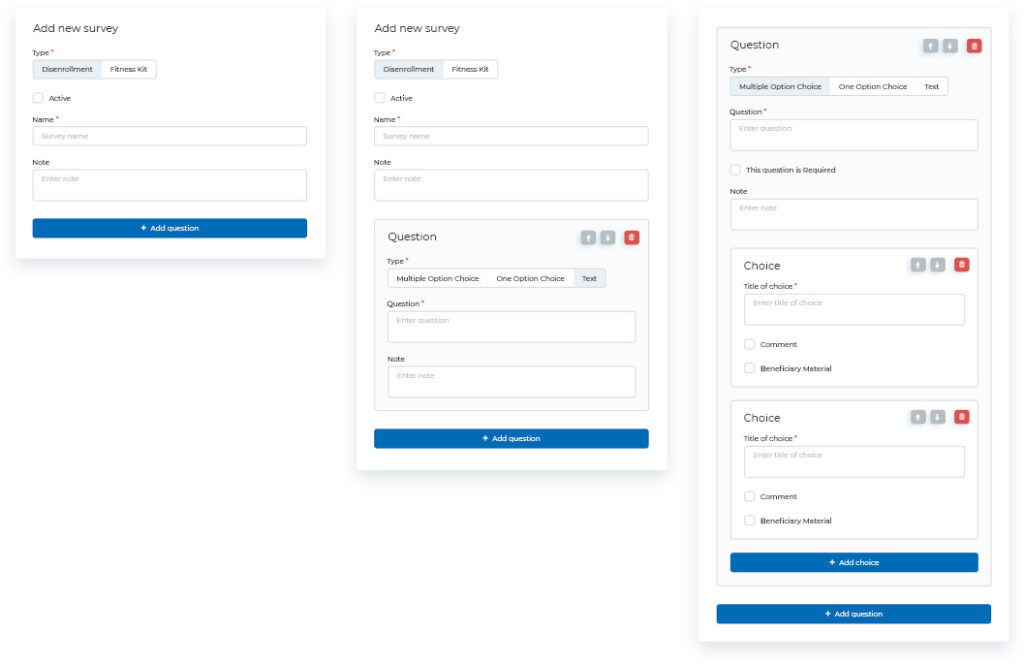 Survey creation form
The main reason to conduct with Cirrus survey UX/UI redesign is that it is very bulky and divided into three columns. In our new version, we used a single-column design that significantly reduces the noise by reducing the number of objects on the screen.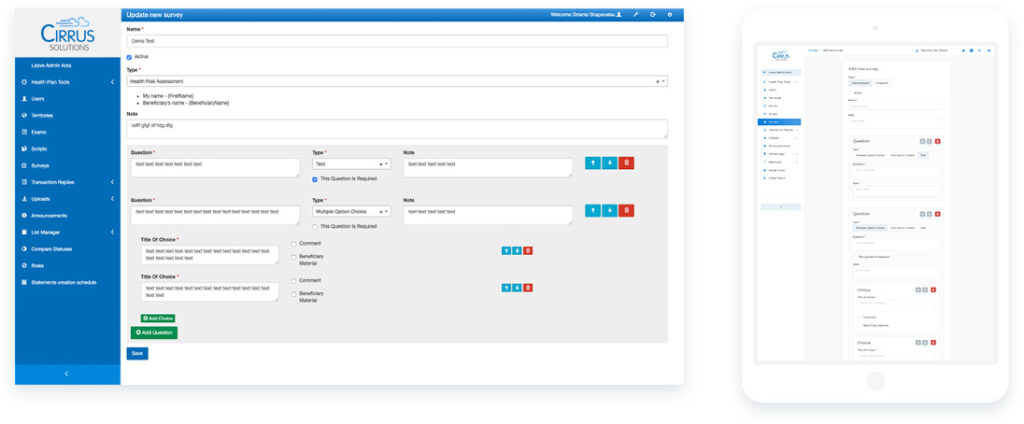 Cirrus survey UX/UI redesign: results
As a result, we got a clean, light, and convenient interface that adapted to be user-friendly for use on all existing mobile devices.