Sooner or later, any successful business reaches an understanding of how essential it is to organize interactions and relationships with its customers and prospects alike. That's where a CRM application comes in.
What is CRM
Customer relationship management (CRM) is precisely one of those cases when the title perfectly captures the application's actual work: it helps businesses manage and improve their interactions with clients. This tool can assist every type of enterprise: small to large ones. CRM application facilitates communication with customers from the first contact and all the way through.
Why we need CRM application
CRM is useful both for a business and for a client. It helps your business automate processes, build a dialogue with a client more efficiently and, as a result, sell more. At the same time, customers get better and faster service and qualified support from a company.
CRM applications are valuable not only for sales but also for marketing, service, and commerce departments. CRM allows to increase customer trust in your company and coordinate the work of all departments for maximum efficiency.
With a CRM application, employees make fewer mistakes and focus more on quality interaction because the system takes over the whole routine. That leads us to the next question – what exactly do the CRM tools do?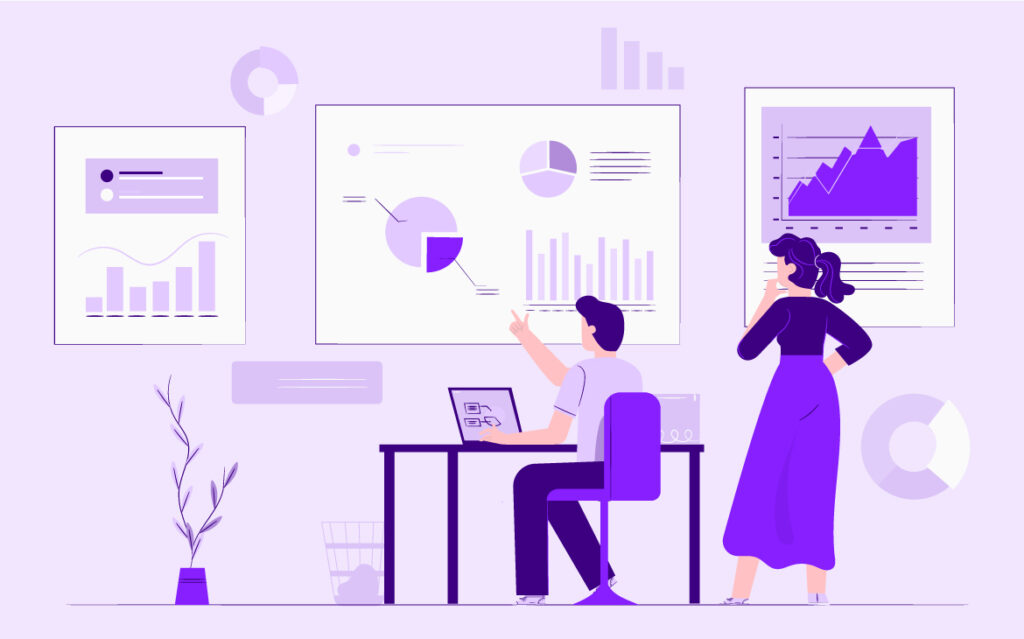 How CRM application works
CRM systems give your business a clear perspective on the specific way of working with each customer. It is all about increased attention to the details; to make the cooperation with clients run smoothly and benefit from it.
The abilities of the CRM application software can vary in the different types of products and depend on the size of the company – you can add the extra functions or buy a package with fewer features, or even develop your own CRM software.
But still, there are some main opportunities that most CRMs can bring into your company:
Process automation. The system sends messages to clients, generates documents according to a template, creates online reports, calculates the cost of services through the built-in calculator, and tracks the significant dates. No more routine, you can focus on tasks that really need you as an expert!
Organized customer base. Most of the information is saved automatically, keeping manual entry to a minimum. You get a set of cards with all the data of a client – history of calls and messages, the content of negotiations, future meetings, and upcoming tasks. Everything is right there in your preferred way: the customer base can be divided according to various parameters.
Employee work management. Using CRM, it is much easier to assign tasks for managers, agents, commerce, or marketing specialists at each stage of the interaction. You can distribute tasks among the performers, prioritize tasks, track progress. CRM application development helps you create a reliable system of tasking without ever missing.
Sales management and analysis. When you receive enough client data, CRM gets an excellent tool for a detailed analysis of a client's actions and needs. With a CRM application, you can sell more and meet customers' expectations.
Computer Telephony Integration. CTI is another possibility to make your communication with a client better. Whenever you get a call from a customer, you see all of his data right on your screen. The customer does not have to wait for you to find the information. The history of orders, preferences – you get every piece of needed information. That is a much better experience both for a customer and a manager.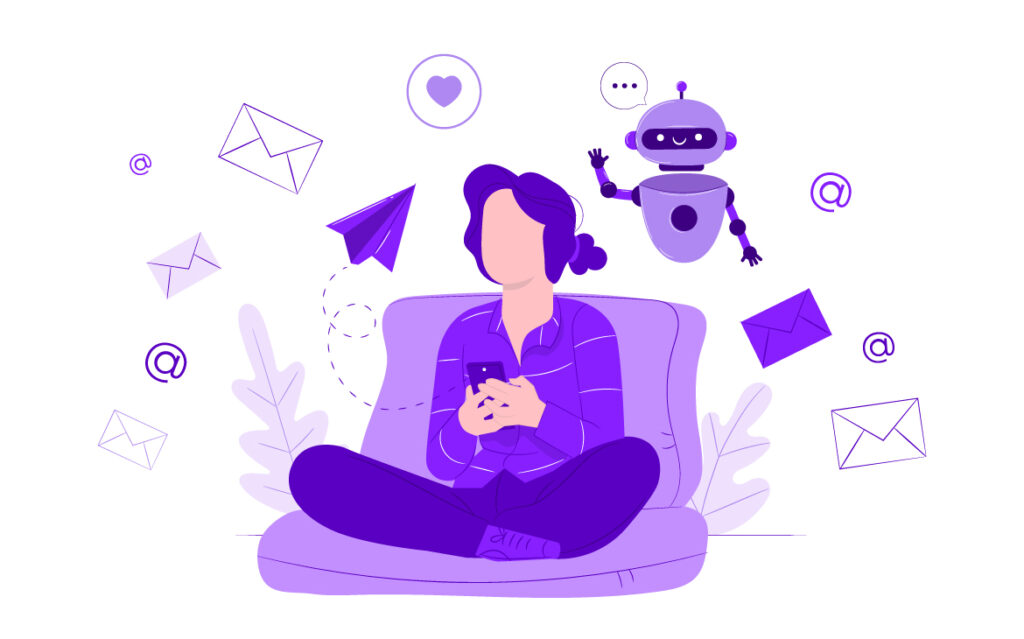 What clients get from CRM system
As mentioned before, your business gets a lot of opportunities from CRM application development. But what features can CRM offer for your customers?
Different contact channels. Clients can choose any communication channel that a company offers – messenger, email, or even chat-box. That makes your interaction much easier; customers do not need to upload a new application to reach your company.
Chatbot. It is the tool that helps customers resolve any simple issues with the help of your intelligent bot. Managers do not need to look into minor problems and can focus on more complex emergencies instead. That shows a customer that your company is always ready to guide them and it saves lots of time for both sides.
Notification system. Customers are being led through the whole process of their interactions with your firm. They get push notifications, emails, or even calls if needed. The attention, updates, and support from your company emphasize the importance of every customer and gently lead them to choose you among the others by placing a new order.
When CRM isn't a good fit for your business
Despite the benefits of CRM applications examples, there are some cases when the system can be useless for a company:
Focus on offline development. Imagine a small firm being promoted mostly through word-of-mouth strategy or banners, a CRM system would be just an expensive database in this case.
Monopoly enterprises. Running a company that does not have any genuine competition? Then customer base development is irrelevant for your marketing.
Low budget. Companies with a small turnover or start-ups can't spend the whole budget on CRM application software. In this case, it will affect the quality of their product and will be simply worthless.
Enterprises that are not ready for an increase of customers. CRM systems can help develop a business and expand a customer base. If manufacturers or suppliers are not ready for the increase in the flow, then it's better to avoid using a CRM.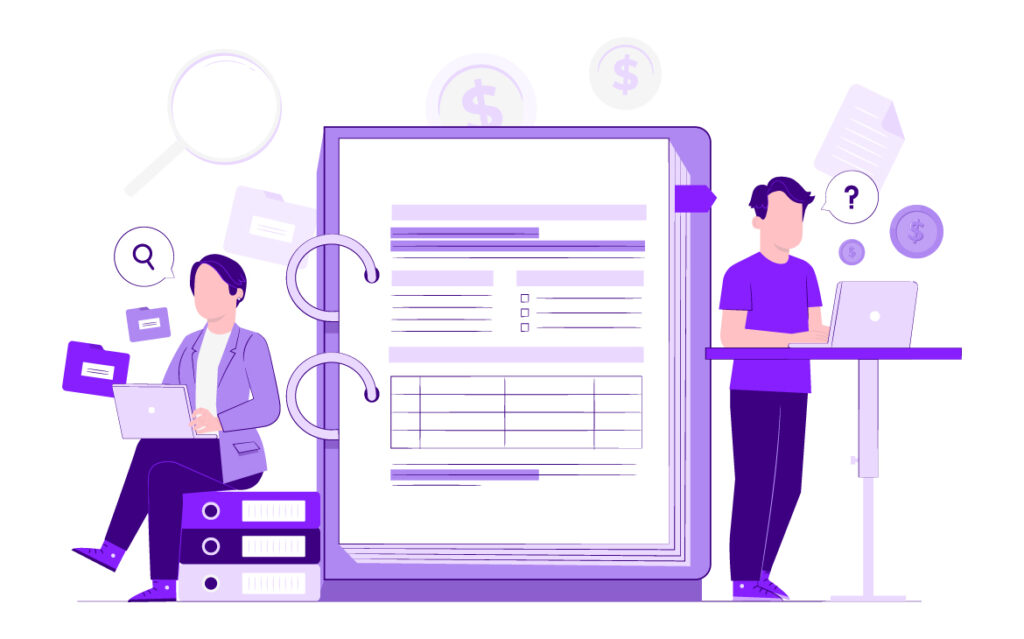 How to integrate CRM into the business
Are you impressed by some CRM application examples you've already met and want to improve your business? Then you need to do a few steps before the tool integration:
Collect information. The first step is to collect all the necessary data in .CVS format – accounting files, information on current transactions, contacts of employees, archived data, enterprise registers, and other documentation.
Develop templates and reports. After you imported the information and contacts into the system, you can start creating the templates of emails, notifications, follow-ups, and any other specifics.
Access rights distribution. The division of access between employees is a necessary step for the protection of data and the correct regulation of internal processes.
Establish backups. Before starting the launch of the CRM system, configure data backup in case of any emergencies.
Explore the processes. Your company needs some time to adapt to new software. Learn yourself and your staff how to use all the features more efficiently, and make your work easier and better.
Looking for reliable CRM developers or considering any other custom software development option for your business? You've come to the right place! Check out PieSoft Custom Software Development Services or address us directly – we'd love to learn about your ideas and help you turn them into a ready-made solution!