Want a PieSoft way to beat the post-holiday syndrome? Visiting our Design Team may be a perfect idea. Cos right here and right now, the department has turned into an actual Santa's workshop where nothing else but "holiday cheer" is being made.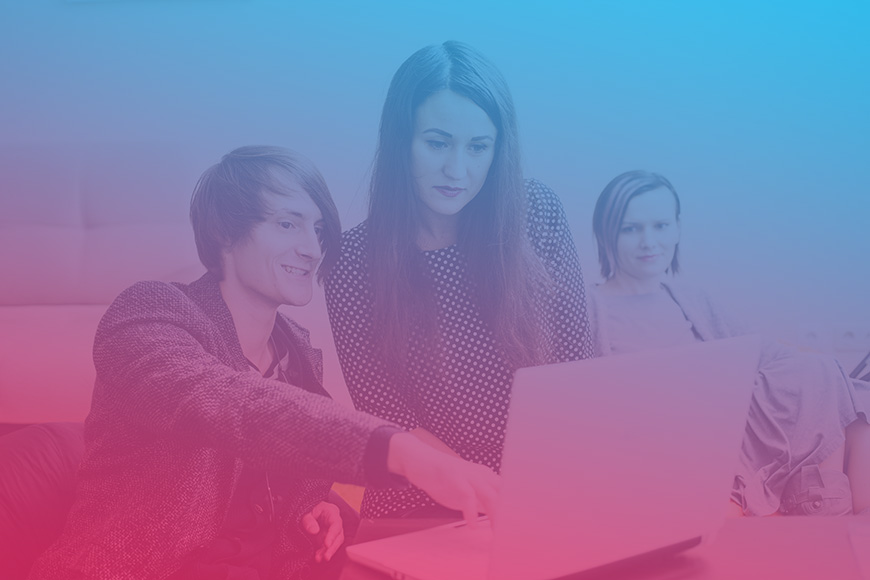 Thus, the finishing touches are being put to the anniversary corporate calendar. This time it was created through broad-based cooperation of the most female staff members acting both as models and concept writers. That was a pretty new experience for PieSoft design team, and it added some specificity to the designers' work: being adorable and alert to every detail at the same time, the girls, for some reason, forgot to provide the designers with the sapper suits and hence brought a little bit of variety in their workdays. A little more than usual, haha.
Another, more traditional corporate calendar inhabited by a dozen cute IT animals has just reached the printing house. The last points are being flagged regarding the colleagues' Christmas presents… And that is in addition to the everyday team duties.
A typical workday in PieSoft design department begins at 11.30 a.m. (not long ago, the company switched to the winter schedule). But the first swallows fly into the office a little bit earlier: someone for family reasons, the others… just because they can't perform another way, being energized in the morning, losing half of their creativity by the lunch and finishing almost exhausted in the evening. Anyway, the company is always up for a flexible, case-by-case approach to such questions.
But right by noon, the team is wholly synchronized: after the design team leader Valentine Petrusha appears cheerfully in the office, the tasks analysis begins. If someone still imagines a designer as such a creative eccentric all covered in paint and with the easel (or Moleskine) at the ready – then they will be disappointed, of course. Responsibilities in the design department are clearly defined: Denis, Marina is in charge of UI (user interface) and UX (user experience); Christina is an illustrator; Victoria – graphic designer; Anastasia – in addition to UX, is also responsible for the company's branded marketing items, promotional material, tradeshow giveaways, and corporate apparel; while Valentine – in addition to his high professional skills – is a kind of the team's "interface" providing its organizational effectiveness.
But still, PieSoft's team of designers is undoubtedly the most creative people in the company. And everybody has their own success story. Someone has been keen on drawing since childhood and has worked on a plan for so long now. This is the case with Victoria, a former student of Rechytsa art school and then graduated from Vitebsk State University with a major in design. Someone just slightly adjusted their occupation (Hello, architect Christine!). And, someone, for example, after 30 years, decided to drop everything and start it over again (this is regarding our Marina – a former economist who learned an entirely new craft and became a designer in a short time). Anastasia was supposed to become a software developer, but after receiving a diploma chose a slightly different path and had no regrets about that decision. Valentin decided to save himself some time: having studied at the Belarusian University of Transport, he got utterly disappointed with the local higher education and decided to keep the fun part – and became a designer.
But most of all, popcorn and patience you'll need listening to Denis's story, who is well known as a great fan of so-called "first-hand experience." This means he took all those jobs offers the life presented to him: studied at Belarusian National Technical University for a while, drew sketches for tattoo salons, worked as a webmaster, did banner advertising, freelanced in Moscow artistic cycles (among the most high-profile projects of that time – cooperation with Bulgakov Museum, Moscow Regional State Chamber Theatre, the Fire Show Street Theater "Theater X.") The experimental phase, as it often happens, stopped when the family and, most importantly, the daughter appeared in his life. Denis finally settled in Gomel, worked in several companies, and finally found himself in PieSoft – and is very glad about that.
And while we're sipping some tea sitting comfortably in front of the screen, the work in the department is in full swing. The longer silences and quiet clatter of the keyboard sometimes are broken by the splashes of active discussion, laughter, and witty comments from the guys. Many issues are solved online in the team chat. From time to time, somebody "punches out" (stops working time in the dedicated program) and goes to lunch or English classes. Sometimes the task analysis flows smoothly to the lounge zone cause it's much easier to address issues in the informal atmosphere, plus you're not interfering with anything in the office.
The last monitor sets off at about 8 p.m. when Denis and Valentine leave the watch. And in the morning, "early birds" Marina, Victoria, and Christina will retake charge of the post. The usual boring routine – you say. Maybe, but these guys know how to turn it into a splendid adventure.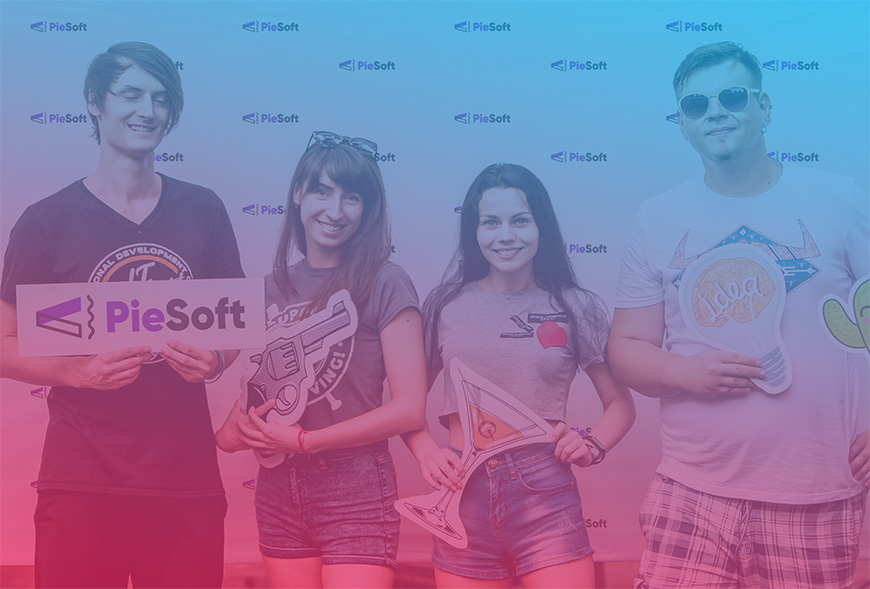 And lastly, the summing-up of our designer Anastasia Surta to those who are considering a designer career or, for whatever reason, have some doubts about their professional choice: "It is a fascinating job, there's always something new. But the most important thing about it – you must develop yourself. I began with logos, and now I am a UX designer, and nobody taught me that. I learned everything myself. If there is no evolution – then there is no specialist. You'll be just a designer. And nobody is going to take your hand and bring you to success".
Sounds like a true story, yeah?