The healthcare industry has experienced a great need to speed up the digitization process in the last few years. Today's global healthcare companies seem impossible to exist without software and hardware breakthroughs. More and more innovations and services enter the industry, requiring brand new technologies to bring the treatment revolutions to life. Other than that, with the ongoing Covid-19 pandemic, it became essential for healthcare workers to eliminate unnecessary contact with patients, and, only owing to medical software development, they succeed. In today's article, we're going to find out what precisely a custom medical software development company can offer you in 2022 and how you can boost your healthcare business reliability and improve the patients' experience with up-to-date technologies!
Custom medical software development implies a unique web application created specifically for your healthcare company or medical facility and adapted to your requirements and workflow strategies. Medical software development in 2022 represents an immense field of various software types that can satisfy the needs of every chain member – patients, nurses, doctors, manufacturers, or lab techs.
Customization is an excellent opportunity to create a unique product for the healthcare industry, but some core patterns and key focus points respond to the current environment.
Let's explore the five most relevant trends and benefits of medical software development in 2022!
Remote patient monitoring software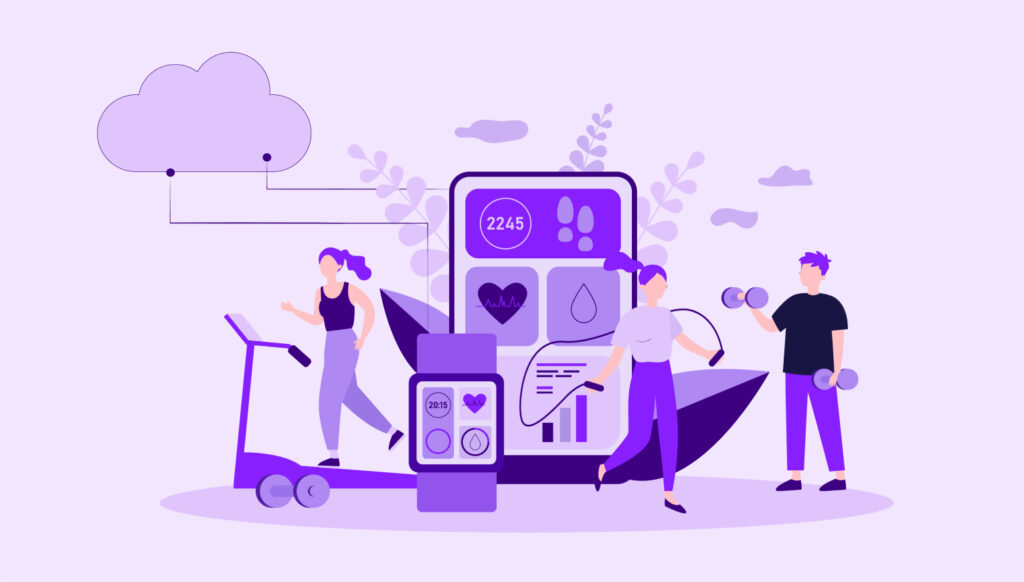 Undoubtedly, one of the most essential types of software during the pandemic is remote monitoring apps. In a new contactless world, patients have to cut the visits to medical facilities as much as possible, yet they should control their health even more carefully. For patient and doctor convenience, medical software development companies offer multiple applications to monitor health indicators – from vitals, such as sugar level or pulse, to the specifics. Doctors get streamlined information and notifications in case of patient emergencies or alarming indicator levels, preventing crisis and providing timely assistance.
EHR medical software development services
Electronic health record (EHR) is a secure web database with all the patient information, changing in real-time. Unlike the paper version of medical history, EHR drastically improves the quality of patient experience and provides them with a more personalized approach and attention. The application collects diagnosis, treatment plans, test results, indicators levels' history, and many more. The software enables a doctor to see a clear picture of a health condition, make a prognosis and consider every detail to provide a patient with an accurate treatment plan.
Data analysis software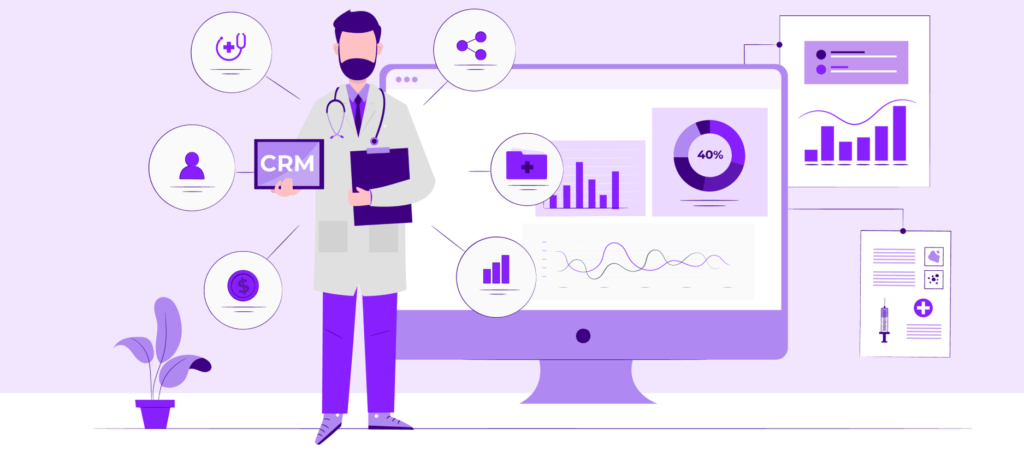 Data analysis apps are crucial for the healthcare industry. During the medical software development process, the engineers choose the latest data processing methods for your web app and take care of all data privacy regulations. Data analysis applications help doctors, nurses, and lab techs access the prepared and analyzed information with the predictions, results, and recommendations based on the processed patient information. Medical workers can dramatically reduce the amount of time spent finding diagnosis and treatment plans – the analyzed data highlights the essential parts of the disease and healing processes, allowing the doctors to react to the changes immediately and succeed at preventing critical conditions.
Workflow and operations management software
Digitizing your relationships with patients, consider your medical institution processes too. Every healthcare facility has many daily operations, and papers are not good enough for the comprehensive organization. Custom medical software development has a lot to offer for clinics – supply chain management, scheduling for medical workers, asset management, medical billing and insurance control, laboratory and inventory management. All these areas can be covered with high-quality software that can rapidly free up the clinic employees from the routine and improve the overall business processes.
IoT medical software
Last but not least, one of the most promising development areas is the Internet of things in healthcare. IoT creates a comprehensive ecosystem of services, assets, applications, and devices. Medical IoT software is a revolutionary breakthrough for chronic care treatment. It allows doctors to monitor the relapse dynamic, maintain remission, control the indicators fluctuations, and instantly react to real-time changes, contacting the patient. The Internet of medical things doesn't tie a patient to the clinic. The software receives the data and sends it to the doctor in a preferred contact way. Medical software development in 2022 focuses on the highly inclusive level of healthcare, and IoT software allows the development companies to pursue this goal further.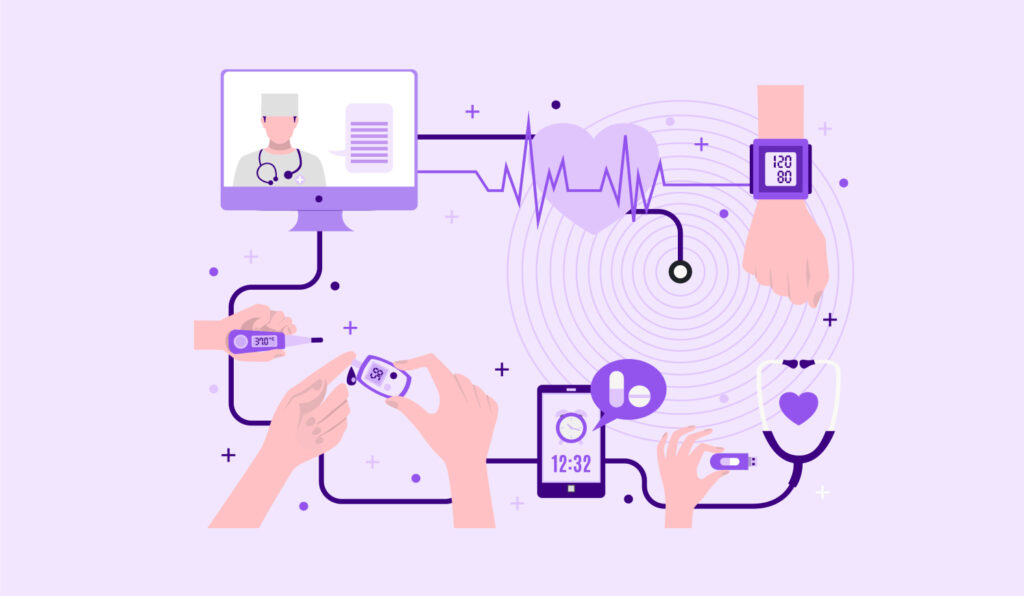 Looking at our achievements and cases, we proudly call ourselves a medical software development company. Our duty at PieSoft is to ensure you with the most effective development strategies and create an efficient application that will boost your workflow and increase patients' health care experience.
If you are interested in working with us on your healthcare web app or want to learn more about custom medical software development services at PieSoft, leave your email in the form below, and our experts will contact you!