Web design and development is a fast-growing industry as digital media has become a part of our everyday life. Your customers rely on the Internet for their communications, information, shopping, work, and social life. Thus, entrusting your business representation to the online world is the most efficient way to grow your company and stay on top of the market. But, to achieve the desired results and reach the audience effectively, you must attain top-class usability and efficient functionality. And here is where PieSoft comes in. Our team would welcome the chance to offer you a responsive web design solution, build an eye-catching and SEO-friendly landing page, or rebuild your existing website to meet your current needs entirely. We know how to design a digital web platform, creating a simple and appealing brand message that everybody would love. Let's explore how we do that!
The web design process starts with defining your intermediate and long-term objectives. At first, you exchange ideas and insights with business analysts and project managers to decide what solution will live up to your requirements. After agreeing on the type of solution, you move on to the design because even the most outstanding UI/UX methods will be useless if the platform is not a fit for your specific case.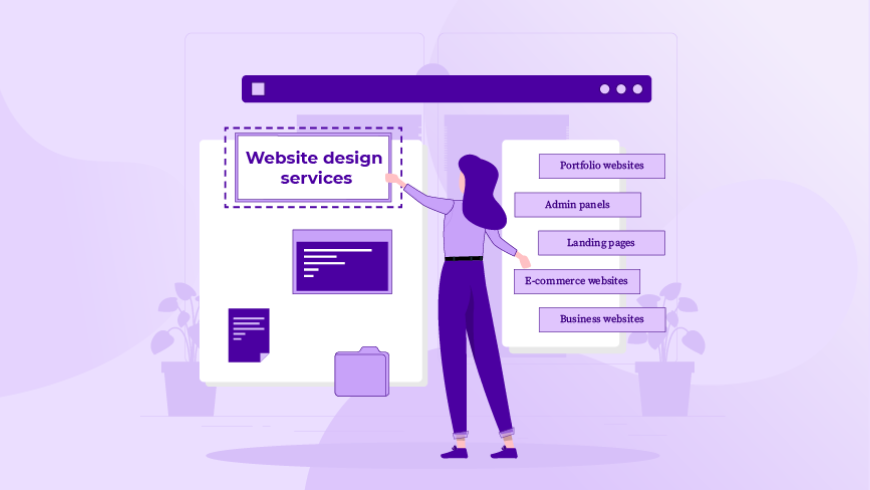 Choose your perfect match
E-commerce websites
Owner of a retail company? E-commerce is the surest way to acquire loyal customers and enhance your marketing strategies. Whether you run a B2B or B2C business, representing yourself through a standalone website instead of a marketplace, you drastically increase brand awareness, strengthen your reputation and establish your position on the market in the long run.
Business websites
Despite being a general-sounding term, a business website means a platform that introduces customers to your company's activities. It can be executed in a catalog style for manufacturers or service providers, serve educational purposes for courses or schools, act as a channel to the e-commerce for retailers, or simply be an informational hub for any business.
Portfolio websites
An upscale digital portfolio helps every type of enterprise – from start-ups to large ones – find the loyal audience in demand, representing their values and skills online. Together with the web design team, you explore how to translate your brand message and distinguish yourself from other companies in the field.
Admin panels
An administration panel is essential for managing your company's internal operations. Using this web solution, your employees can efficiently communicate with customers, control the product supply and dispatch, offer sales, track transactions, oversee campaigns, and many more. Addressing your needs to the web design and development team, you create unique functionality and interfaces for your panel to comprehensively cover the everyday tasks you need to carry out.
Landing pages
If your current goals are to gain more leads and swiftly raise your brand awareness – go with landing pages. This web solution enables you to target a diverse audience, generate activity, and refer the pages to various resources. The experienced web design team develops the catching layouts and driving interfaces with robust design elements and tools. Employing the landing page opportunities, you can integrate marketing and management assets to make the most of it.
Still not sure that any of these services perfectly fit the specific needs of your business? Address your requirements to our experts and figure out together the best way to enhance your online presence and reflect your brand identity with PieSoft.
If you are ready to dive into the exciting web design and development process, let us tell you why collaborating with PieSoft will be a game-changer.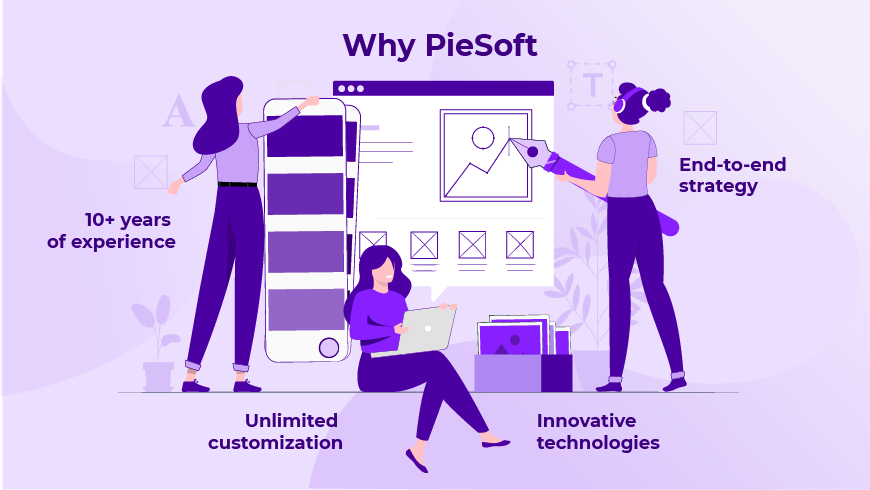 What makes our web design stand out
Top-rated designers
PieSoft designers have 10+ years of experience building websites of various functionality complexity levels. We know how to engage your audience and are ready to offer you the solution that perfectly meets your goals and exceeds your customer expectations.
Custom web design
Our talented web design team creates innovative and effective websites with mobile-responsive templates, seamless drag & drop, and unlimited customization. We help reflect your brand better while improving conversions and maximizing your income to put your business to the next level.
End-to-end solution
Running a successful business online means having one key ingredient at your disposal: top-class web design and development partner. PieSoft experienced designers can solve any problem you may face while conquering the Internet utterly, once and for all.
Cutting-edge technologies
We always stay aware of the innovations and pursue implementing new technologies to create state-of-the-art projects. Be it overall web design trends or industry-specific groundbreaking approaches, we do our research and integrate the most sophisticated features into your web solution.
Pursuing excellence in visual impact, we fill out your website with various design elements that help you stand out in the market, emphasize your unique features, and reach your target audience.
But we don't stop at the visual impact. Cooperating with our web developers, we implement best practices and third-party integrations to create sophisticated and holistic solutions.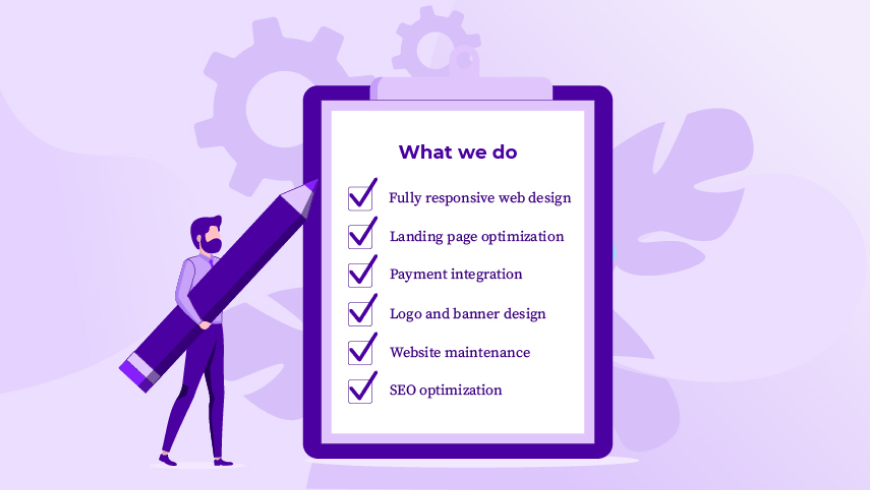 Solutions we offer
Fully responsive web design
Your target audience will have an enjoyable and remarkable user experience across all platforms, including mobile devices, tablets, and desktops.
Landing page optimization
Drive conversions and new leads to your website's landing pages with improved features, rich content, and exceptional user experience.
Payment integration
Want to boost your online retail sales? We provide a fully integrated and personalized e-commerce setup from certified design experts.
Logo and banner creation
Just got down to business? Start your custom logo design and unique banner creation with our professional team to boost your company right from the start.
Website maintenance
Our web design experts and developers eliminate the interface disruptions and preserve seamless functionality, optimizing the content and managing databases.
SEO optimization
We help you create engaging and relevant content for the new and existing web pages with the appropriate keywords, meta, and title tags for smooth SEO.
We know how to get you to success
Want to design a web solution that constantly brings you new visitors and drastically increases sales? Search no more. Intrust your web design and development to our experienced design team, and get ready for a flawless collaboration.