So you were looking for a solution to bring the flow into your business processes, got interested in the custom CRM but still aren't sure if it suits your business?
You came to the right place – we've got you covered! Let's talk about all the aspeсts of custom CRM solutions, one of the best business tools for companies.
Custom CRM is a solution built from scratch. You don't need subscriptions or third-party providers to connect you to the software. That means you have the opportunity to develop the custom CRM system however you want.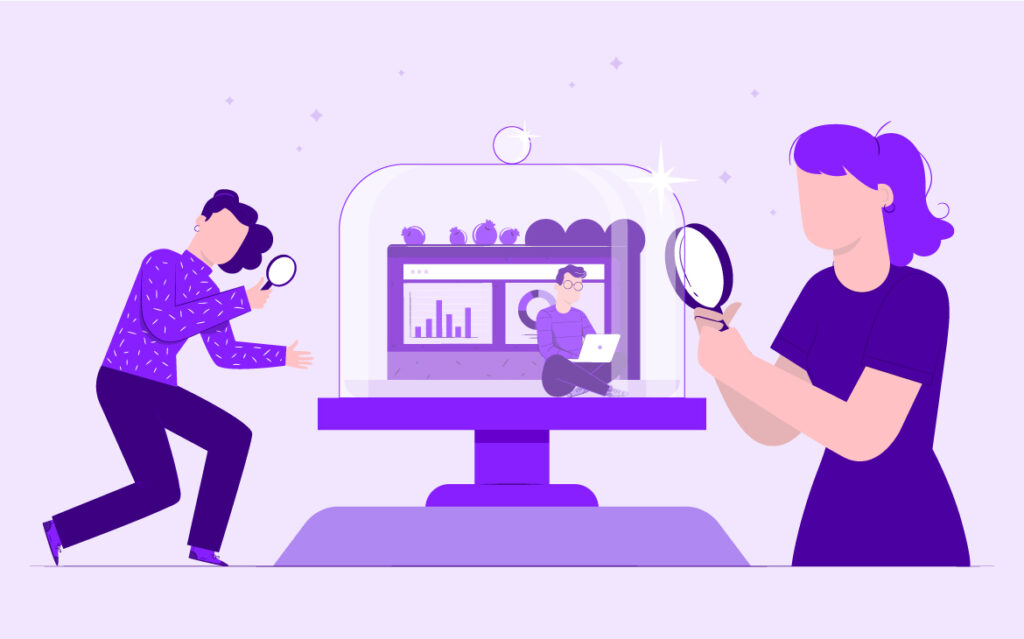 5 steps of the custom CRM development process
Find the developer. To start the development, you need to find a reliable developer company that will lead you through the whole process without any pain from your side.
Analyze the business operation. You do not get your computer fixed before getting analyzed its functioning, right? The same order of things works for your CRM! Analyze your customer relationship, sales, and marketing processes for setting correct targets.
Set your goals. After the analysis, you can easily define the goals – what benefits you expect to get from the custom CRM, what features you want to have for your business and your customers, what third-party systems you want to integrate, etc.
Establish communication with your developer. You set goals, had a few meetings with the developer, and your bright CRM future seems pretty clear. But do not think that you can just wait for the final result – it is crucial to set milestones and get regular updates from your developer to prevent any issues. Also, if some of your goals or business processes have changed, you need to inform the developer right away.
Be patient. Custom CRM software development is a long process that can take months and, in some cases, years. But it's worth it – in the end, you get the perfect, made specifically for your business, solution that simplifies your workflow.
We clarified the development process, but what about the reasons? Do you need to get through all these steps to get your system? Let's find out – what the "Why's" and "Why not's" for the custom CRM software are.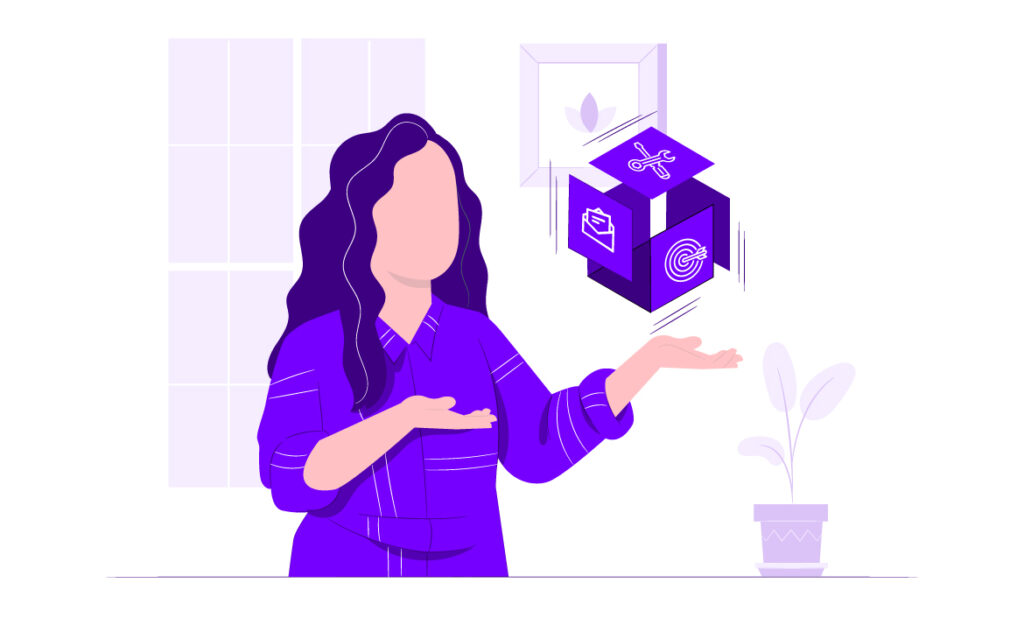 Why I should say YES to custom CRM
If you have a fast-growing company and a budget to create your solution – there are your reasons to do that:
Adapt the system to your business, not the reverse. Perhaps the main reason for getting a custom CRM system is that you can fill your software with any functions. Many ready-made solutions offer packages of standardized features, but they are not supposed to cover all the business specifics. If you want to set some unusual functions or include more aspects into your system, custom CRM is for you.
Make your design unique. You can get an improved UX design instead of mass-market standards. Communicate with your developer company to make the CRM even more comfortable for your employees.
Get total security. Building a solution from the ground up, you become the only owner of the custom CRM software, no matter what developer company engineers the product.
Scale and increase the number of users. The problem with off-the-shelf options is when your company is expanding rapidly (or planning to do that), it is unlikely to scale the CRM as fast as you grow. Custom CRM system is flexible – you can expand it, include some new features, or even company departments. Also, you do not need to pay for every new user – as we mentioned, you are the only owner, and any number of staff members can use the system.
Build a strong reputation. Do you want to enhance the status of your company? Custom CRM solutions get you on a higher level than ready-made options if you care about the competition. Well-established methods and specific software singles out your business in the eyes of customers and partner companies.
Increase efficiency. All the statements above led you to the last (but not least) point – you get a higher efficiency using custom CRM. Total flexibility, ownership, and nuances capturing are what make your business grow faster and get stronger. The improved efficiency of customer relationship management establishes the communication between all the involved departments – from sales and marketing to IT.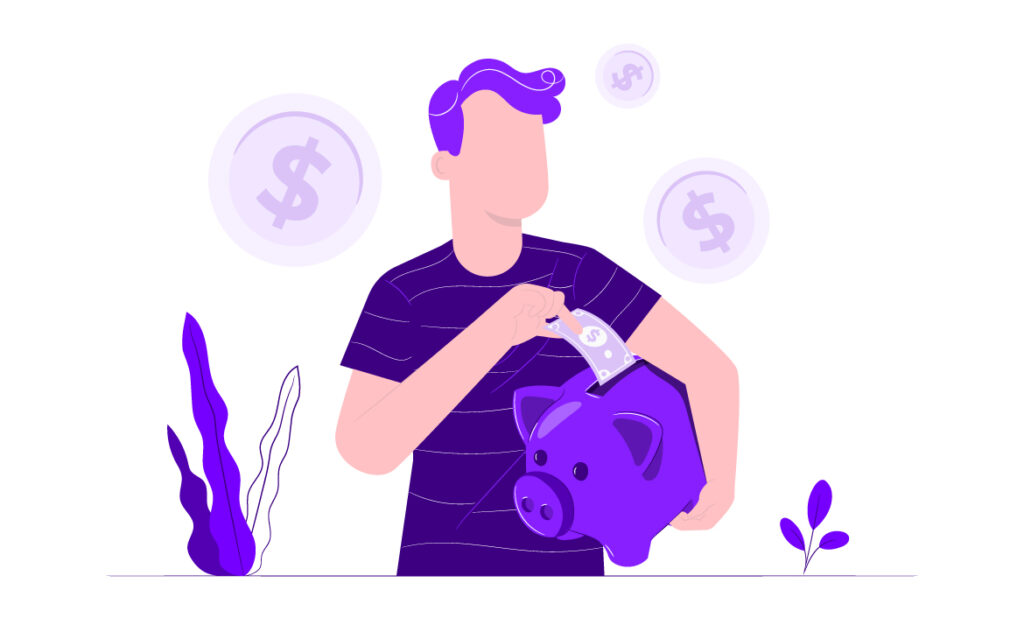 Why I should say NO to custom CRM
Let's be fair – there are way fewer reasons for not getting your custom CRM software. But still, in some cases, (honest) developers can say "No" to your request, and here's why:
Tight budget. If you want to bring the last company's earnings to develop your custom CRM, it's a dead end. Developing the software is an expensive process that needs you to invest right from the start. Custom CRM will save you money over time, even more than a ready-made solution, but you have to be ready for an expense just in the beginning.
Urgent need. Are you looking for a CRM to use right away? Don't go on the custom solution path. The development process is a long way that takes months and needs your time and engagement to bring you to the best possible result. Plus, the developer company can provide training materials at your request, and if you do not have time to learn the system or are not willing to use the training option – the CRM won't be effective for you.
Unsuitable type of business. Remember the second step of the development process? Analyze your business processes thoroughly. What do you really expect from custom CRM; what is your typical workflow? Let's not attempt to reinvent the wheel if you don't need it at all. Maybe your business processes are too simple? Or perhaps your company has a small customer base and doesn't need to grow it? Or, for whatever reason, you can't increase the amount of product according to the growth of customers? Think about it twice not to get disappointed.
If all these "Why not's" are not about you, and custom CRM systems picked your interest – welcome on board of customization fans! We shed light on all the main aspects of custom CRMs – now the choice is on you.
Are you looking for reliable CRM developers or considering any other custom software development option for your business? You've come to the right place! Check out PieSoft Custom Software Development Services or address us directly – we'd love to learn about your ideas and help you turn them into a ready-made solution!