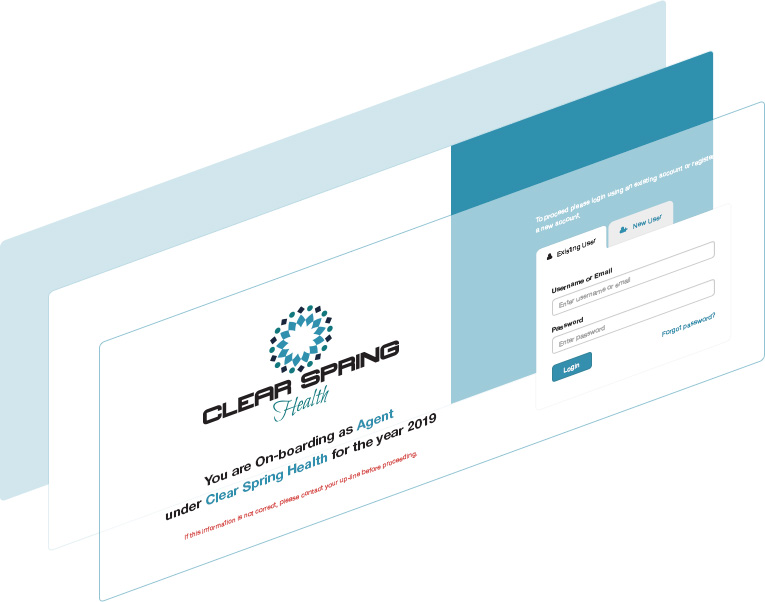 Onboarding interface redesign: issue
Our task was to rework the onboarding interface to make this process convenient and easy. Since it is based on filling out the forms during the onboarding UI redesign, we rebuilt them following the latest UI trends making them user-friendly and straightforward.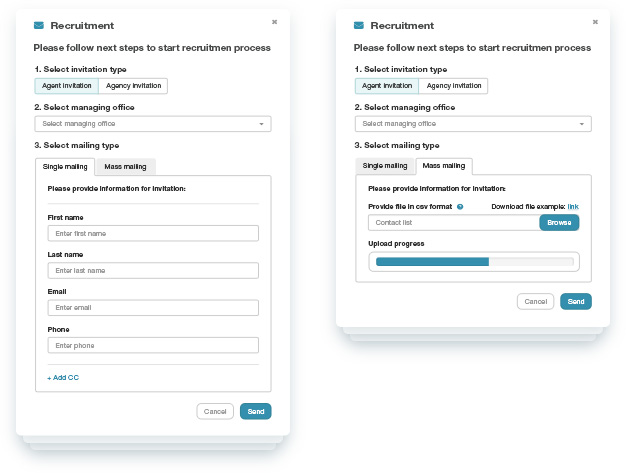 We have made a new system for sending invitations for the onboarding process. Now you can send an invitation to a specific person or send a mass mailing. It also became possible to send invitations to organizations.
UI redisign of the registration form
We divided the cumbersome two-column registration form into three steps (three semantic groups). It is easier and more pleasant for people to fill out small forms. We used a single-column design. When we use a one-column structure, the user's eyes move naturally – from top to bottom along one line.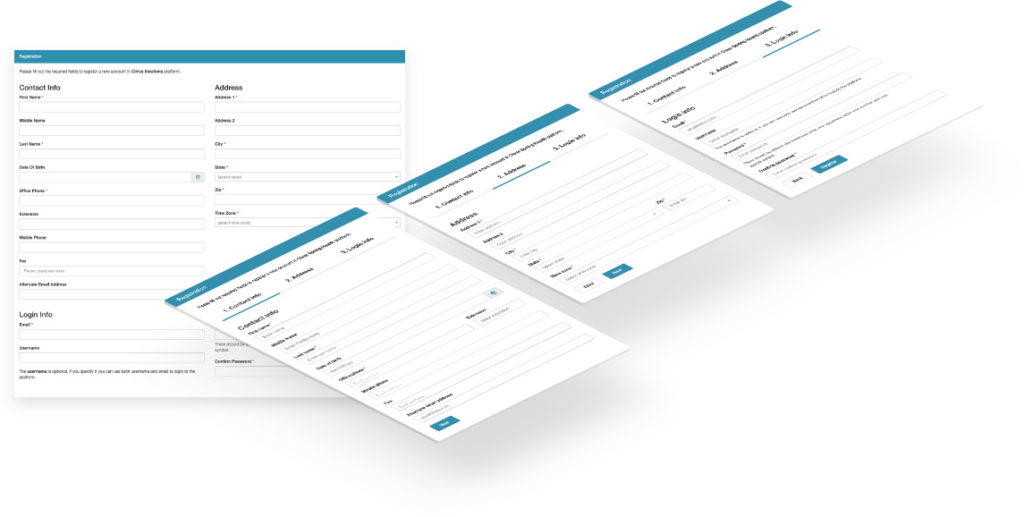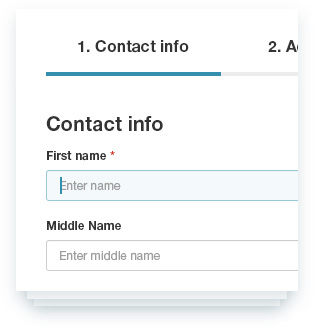 We automatically activate the first field in the form. Thus, we give a hint to the respondent where he should start and, as a result significantly speed up the whole process.
Since there are a lot of questions in our form, we have divided them into semantic groups, adding EXTRA spaces or section names between them. This approach gives the respondent a feeling of gradually filling the form.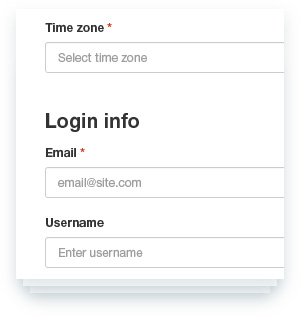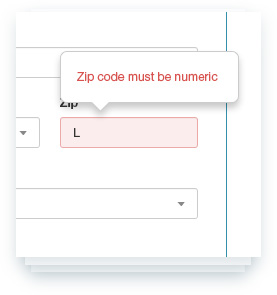 To significantly reduce the number of failures, errors, incorrect data, etc. we used restrictions on the data that the respondent can enter in the field.
Clear Spring onboarding interface redesign: results
The UI redesign made the onboarding process convenient and increased the respondents' satisfaction by reducing errors while filling the forms.