In 2022, it would be hard to imagine retail without having an option to go shopping online. Food, clothes, equipment, materials, and even medicine – anything you want is right in your device, waiting for you to hit the "buy" button. During the last two decades, most offline stores, even those that focus on the aesthetic of the live shopping experience, launched their customized e-commerce websites to keep staying abreast and increase sales.
Of course, it is impossible to talk about the progress of online retail without mentioning the real e-commerce ascent that happened two years ago. As we all remember quite vividly, we had to stay at home back then, and our ultimate entertainment was – yes, that's right – online shopping! Despite the already high popularity, e-commerce sales had experienced an enormous boost, breaking all previous records. After that, even the most conservative businesses realized – it was time to move online.
Thus, since most of the trade has moved online, the competition in e-commerce has grown significantly. Nowadays, the primary concern of businesses is not just to survive the next pandemic wave but to win and succeed online. Are you interested in all the benefits an online presence offers? Consider custom e-commerce website development services!
But, in case you're still having doubts about creating a custom e-commerce for your business, let our developers here to convince you! In this article, we're gonna tell you about five solid reasons to start your custom e-commerce website in 2022 and finally open the world of the most significant possibilities for your shop!
Expand your outreach with custom e-commerce
Whether you want to expand your business across the country or go worldwide, your custom e-commerce website will do it all for you. Due to the customized opportunities, such as numerous marketing and optimization tools, e-commerce can sell globally, boost profits drastically and rapidly scale the company. The custom website emphasizes your specifics, allowing you to gain success through marketing techniques and outstanding up-to-date interfaces that represent you to customers, no matter where they are from. Working with a professional development team, you can build the solution by setting your terms that will efficiently promote you to the global market, while convenient and reliable foreign payment and delivery methods will help you carry out a load of worldwide orders in no time!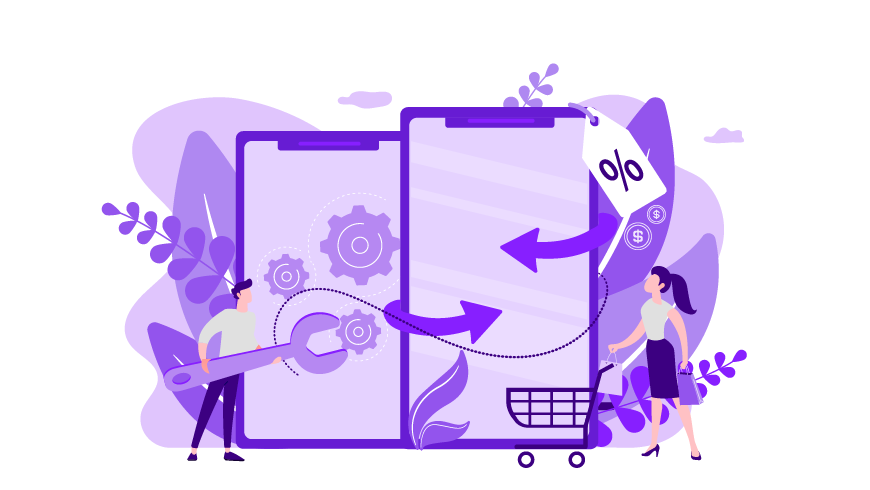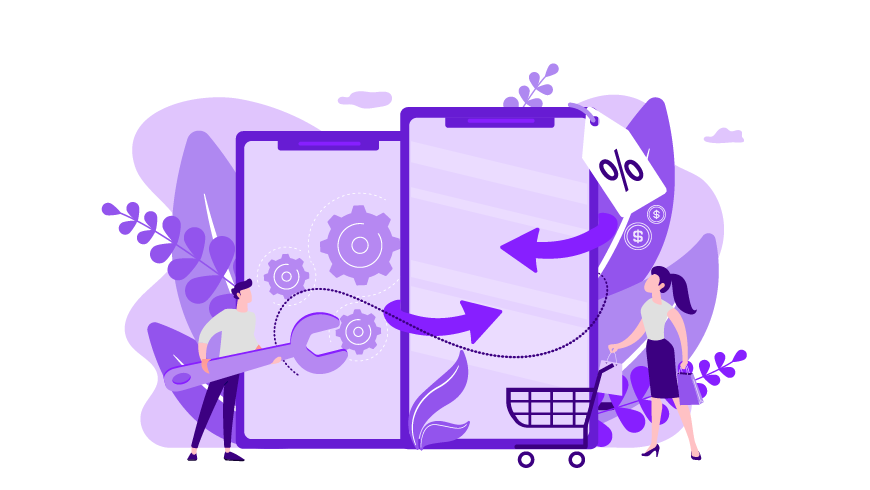 Learn more about your customers via customized e-commerce channels
Getting to know your customers – their preferences, needs, and abilities – is a game-changer for your retail business. You can build robust strategies that drastically increase shop conversion rates and sales due to the embedded marketing and SEO tools. When you find the specifics of your customers, you can influence their purchases through various channels – from adjusting your business image by relying on your target audience to adapting item selections for each client personally. We can take you as far as you want.
The key to success is personalization – and we're talking not only about customers. Why should you choose custom e-commerce development over ready-made retail platforms? The point is in the particularity of each company and the inclusive set of tools, visual methods, and services that depend on numerous factors – from your typical audience to the specifics of your field. Using a typical platform, you get a standard tool pack – and you're good to go. Choosing the customized e-commerce path, you work with dedicated business analysts, and professional custom e-commerce developers. They're ready to dive into the specifics of your company and build robust strategies for improving your customers' experience, facilitating your workflow, and increasing your revenue.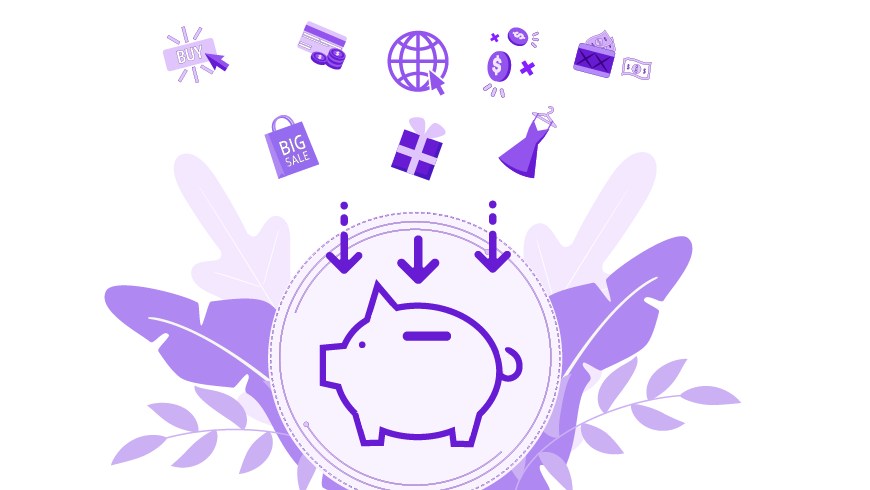 Enhance your financial benefits
Custom e-commerce website development is a broad field of opportunities to raise your income – global channels, media integrations, large audience, promo sales, digital publicity – the list goes on and on. But in the long-term run, your financial profits rely on earning more while wasting less. Creating and maintaining one comprehensive custom e-commerce website allows you to save running costs more than having shops offline or paying for using a platform. Well, that's just the start of your cost reduction. How else can you take control of your expenses?
The retail business is full of surprises, and sometimes unpleasant ones. If you will experience any internal issues at some point, our goal here is to prevent them. Our custom e-commerce developers build your website strategically so you would be able to deal with these problems rapidly and eliminate financial damage, as soon as possible. Integrating analytical tools and sophisticated reporting systems, you can picture the situation and have an all-inclusive vision of what's happening with your business at once. Rely on your powerful customized e-commerce, and you will help the employees find the best strategies to resolve concerns and speed up the creation of new robust approaches.
Improve your brand visibility
Ready-made website templates and tools are easy to launch, but they clearly lack uniqueness and make you dependent on the platform rules. By choosing a custom e-commerce website, you stake your originality and advanced security. Our progressive web design experts establish your brand influence, including in their workflow multiple strategies, such as detailed brand analysis, branding design, and sophisticated user experience approaches. Mixing all these powerful tools, you get custom e-commerce that definitely looks like you. Your values, meanings, message to customers – everything is right there, on the website, at your future clients' disposal. The tools like social media content integration or interactives for your clients – everything to make a statement and enhance your digital presence.
On the internal side, cyber security specialists work on your website to make it bulletproof for any cyber-attacks, creating the domain your business always will be safe with.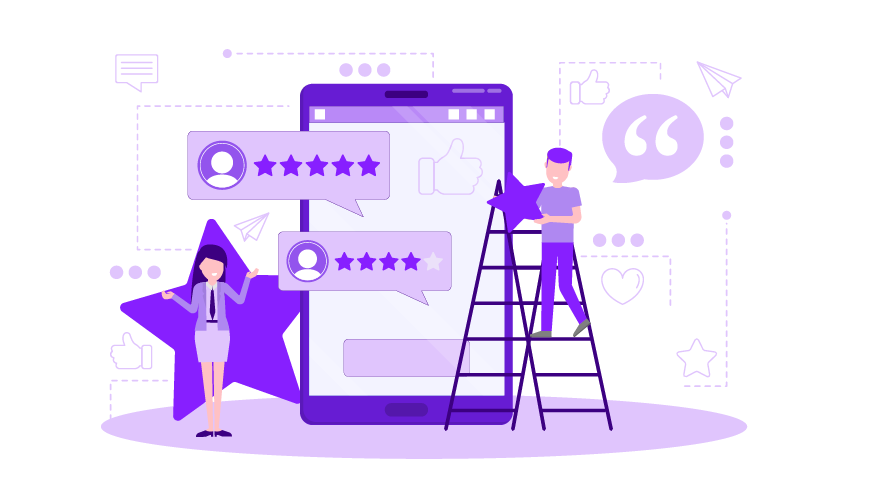 Stay tuned to your customers
Being available to your customers 24/7 is the biggest reason for the exponential increase in orders and amounts of website visits. Customer fluctuant purchase interest, which modifies at various times a day, can be quite inconvenient for store visitations – at work, on transport, before going to bed. Moreover, according to the GE Capital Retail Bank, 81% of customers research online stores before going to physical ones. That's a number to think of, definitely.
Customized e-commerce can be equipped with any client communication channels, depending on your needs and strategies. We add smart chatbots to your website and integrate them into various messengers to facilitate the process for each customer and give comprehensive answers to their questions. Want to educate clients on your products? Sure, let's build-in interactive information that tells them all about the use, quality, characteristics – any product information they could ever need.
Overall, it depends on how deep you want to dive into your online business development. Give us your concern, and we will find a solution to any.
We reviewed the five most up-to-date advantages of custom e-commerce development services. If you are looking for a foundation from which you can build your own unique selling proposition, PieSoft is here to assist you! Contact our custom e-commerce website expert and learn more about the extensive possibilities we can offer for the growth and scaling of your business.