Deciding between off-the-shelf and custom CRMs can be exhausting – different features, possibilities, packages. How to choose the perfect solution for your business? Let's dive into their differences and strengths and figure out what exactly you need.
The types of CRM by purpose
Firstly, you need to define what opportunities custom relation management offers to improve your work processes. There are three types of CRMs, regarding their purpose:
Operational. This type is responsible for routine tasks automation, records of content, etc. The operational custom relation management system is all about marketing, sales, better customer service, and support.
Analytical. This custom relation management solution stores huge amounts of detailed information about your customers and business processes, so the analysts can use it to get the full image of your activity and develop a better strategy for a company.
Collaborative. Such software is intended to improve the efficiency of interactions between customers and different departments of your company. Sales, marketing, commerce, and even IT departments are connected through the collaborative CRM to track your customers and make their experience better.
Ready-made CRM solutions are rarely presented as one solid type, mostly as different combinations of features from two or three types, while custom CRMs can have any functions you want.
So how else do these implementations differ? Let's take a closer look at both of them.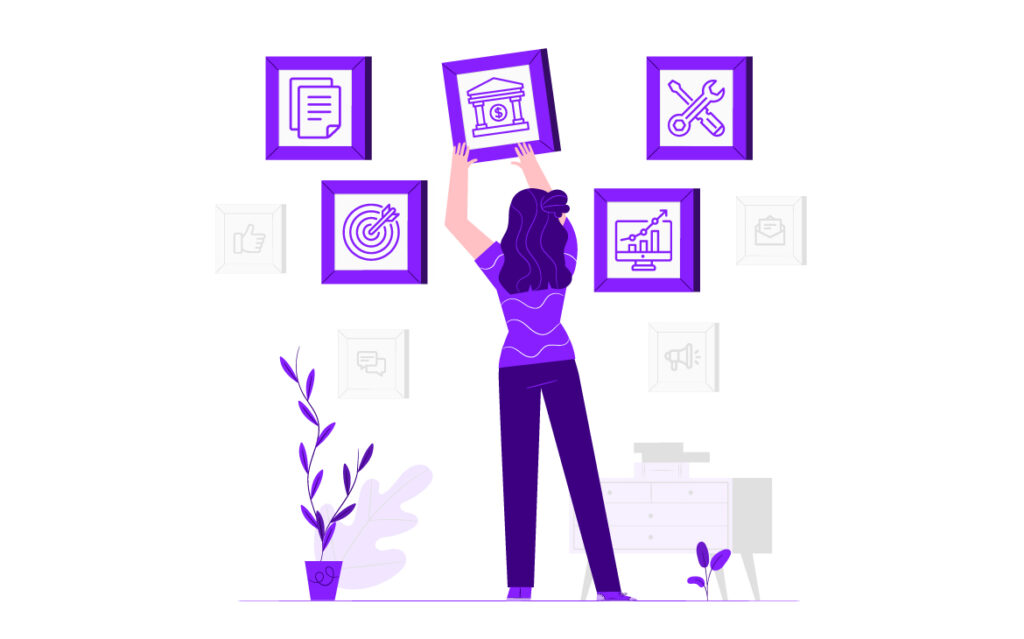 Custom CRM software
Custom CRM development is a long process that can take months. But it's worth it if your business is specific and needs some particular features that ready-made options lack.
5 reasons to say YES to custom CRMs
Adaptation to the specifics of your company. If you want to develop a custom CRM app, you need to analyze all the data and activities of your business. It allows you to define the necessary features and organize them just the way you want, without any needless functions.
Ownership of the software and higher security level. Creating a custom CRM solution in collaboration with a software development company, you become the owner of the software, no matter who you hire to develop it. That is why you get a higher security level – no third-party providers know the underlying code of your custom CRM app.
Complete control over your CRM for increased efficiency. The workflow of your business can have many nuances, especially if it is a large enterprise. But it is possible to cover all these specifics, like non-standard data analysis or particular integrations with other services, with a custom solution. Therefore you can get a higher efficiency of your CRM system.
The ability to change your CRM whenever you want. As a software owner, you do not need to wait for a scheduled upgrade. Custom CRM systems are flexible – it is totally up to you when to add some new features, remove any parameters or even scale the whole system.
Cost reduction in the long term. When you engineer a custom CRM solution, the price may be really high at first glance. However, a custom solution can save you money in the long term. You will not need to make yearly payments to a CRM provider or pay extra for the new tariffs when you increase the number of users or change features.
When a custom CRM app isn't your thing:
You can't wait for months and need a solution right away, then custom CRMs are definitely not your option.
You don't have a substantial budget to start the development. Despite custom CRM systems pay off over the years, they require huge investments from the start.
Your company deals with standard processes that require common features, and you don't have a considerable workforce currently. In this case choosing a custom CRM solution may be a waste of money for you.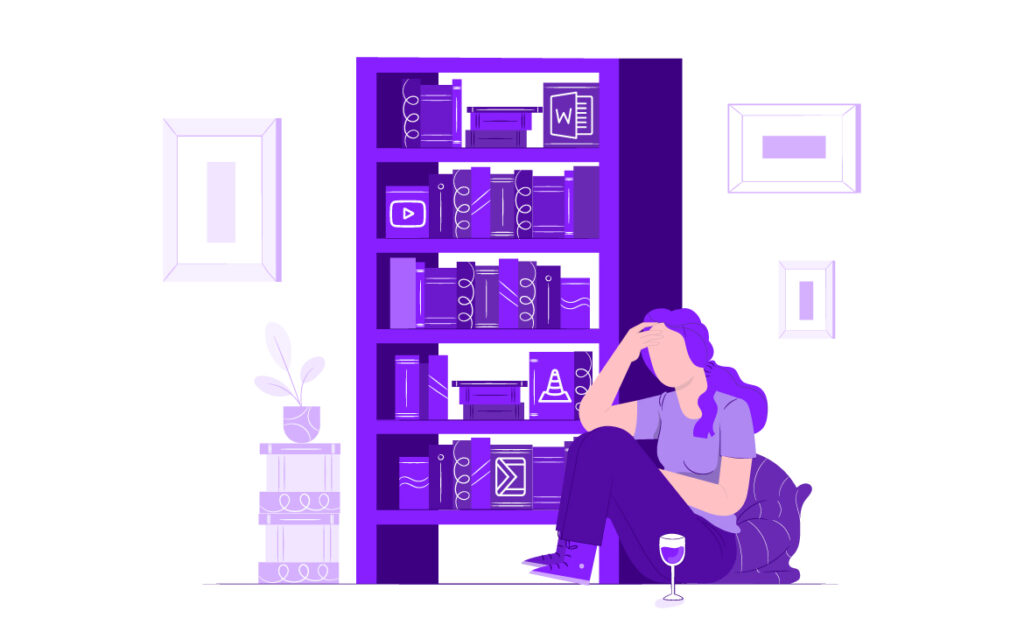 5 reasons for off-the-shelf CRM solution
Custom CRM solutions feel too monumental for your business? You can consider an off-the-shelf option. The majority of ready-made CRM systems offer different subscription levels, and the price depends on the number of users and functions package.
Variety of the necessary functions. Be it retail, service providers, or cafes – ready-made custom relation management systems have many different parameters for most types of businesses. It is especially convenient for small and medium-sized enterprises that do not require specific features.
Qualified support. Using an off-the-shelf CRM system, you can always get competent support service, regardless of whether it is some minor issue or an emergency.
Quick integration into your company. If you need to get your CRM system up and running quickly, it is best to choose the ready-made option. You can quickly install a CRM and introduce it to your staff right away – they only need to learn how to use it. Although, be ready that this process is not going to be easy without consultant support.
Free trials. Many off-the-shelf CRMs offer free trial options, and you can try out a few different solutions before paying. It is the perfect way to find the most suitable CRM system at no cost.
More affordable option for the start. You can start using a ready-made solution without making substantial investments, as it happens when developing a custom CRM app. Although, in the long run, a custom solution can turn out less expensive than an off-the-shelf option with its regular payments, it is impossible to start with a custom CRM solution without a large budget.
When off-the-shelf CRM system is not your piece of cake:
Your business is growing exponentially, and you have to pay more extra money with every new month. In the end, the subscription cost can get enormous.
After trials, you've realized that the combination of features doesn't suit your company's needs. You may not need some of the features at all, while the others, vital for your business, might be missing.
So we looked into the pros and cons of the custom CRM systems and off-the-shelf solutions. Now it's time for you to analyze all of the possibilities, accessible options, opportunities and decide which option is a perfect match for your business!
Looking for reliable CRM developers or considering any other custom software development option for your business? You've come to the right place! Check out PieSoft Custom Software Development Services or address us directly – we'd love to learn about your ideas and help you turn them into a ready-made solution!