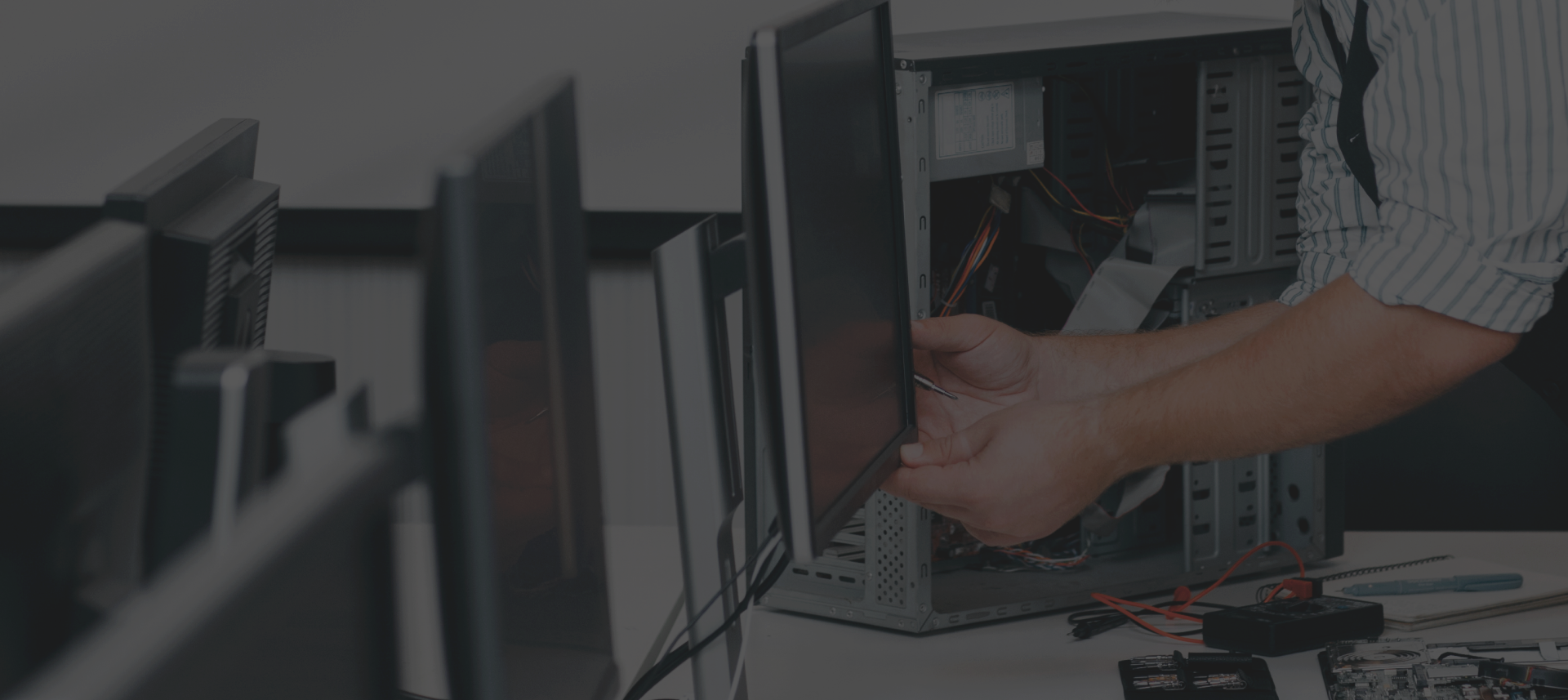 System Administrators
System administrators configure the company's IT infrastructure, maintaining correct performance of computer hardware, software, and cloud systems. Multifunctional specialists with versatile knowledge, our system administrators perform various tasks to develop and manage the resilient security of your business. We scale your business in a cloud environment (AWS, Azure, Google), provide solutions based on application needs, and install new servers, maintaining the infrastructure on operating systems (Windows, Linux).
At PieSoft, we aim to ensure your stability no matter where you are. We select a remote system administrator for your business and provide 24/7 top-notch monitoring services to cover all your needs, providing powerful functionality and preventing any operational issues. If you want to grow a successful business and keep things running smoothly, consider working with us.
WHAT WE DO
Inception phase
Monitoring system and equipment performance 24/7 to identify challenge
Evaluating system efficiency, operation, and security processes
Consulting the customer on the architecture structure
Installing software for a business
Consulting the customer on the correct hardware installation
Action phase
Maintenance of servers, computers, and networks
Building the informational systems architecture
Troubleshooting issues and outages
Maintaining intrusion detection systems and configuring safety
Performing systems upgrades with new releases and features
Setting up accounts and controlling access
Analysis phase
Examining reasons why an issue emerged
Determining the effect issues had on the systems
Writing detailed reports focused on causes and solutions
Creating regular backups to prevent data loss
Support phase
Ensuring resolutions keep performing properly
Training staff on using new features according to safety rules
Creating internal documentation — protocols, manuals, and policies
VALUE WE ADD
How can you benefit from having a system administrator in your team?
Boost the adjustment processes
Starting to work with new systems or equipment can be exhausting for your business and employees. To drastically reduce downtime during initial setup, a remote system administrator helps you install and launch the systems, providing employees with scripts and manuals to speed up their adaptation process.
Reduce expenses on the systems
Regular troubleshooting together with reliable security systems, backups and patching allow your business to save financial resources extensively. Trusting system administration to our specialists, you can use high-quality systems with no additional expenses on downtime, incorrect operations, and recovery.
Improve system performance
The information system administrator is your key to the robust up-and-running internal and external workflow. Quality maintenance of software and hardware you work with dramatically enhances the user experience, ensuring seamless performance. Collaborating with PieSoft, you can ensure that your systems get constant monitoring and technical support.
Facilitate your network management
One of the main system administrator tasks is to streamline your organization's processes, establishing the quality network and computing connections. Our system administrators develop the management structure and optimize the assets by building a bridge between the integration and uninterrupted hassle-free usage for your employees and clients.
Enhance your security
High-level security is vital for your company and customer data protection. Infrastructure system administrator engineer employs the latest security protocols, keeping up-to-date with innovative technologies. Our specialists are proficient in working with numerous security standards in multiple fields, e.g., healthcare, retail, or construction.
Establish backups and recovery plans
Reliable software systems require well-thought-out and detailed strategies to preserve information and prevent emergencies. By creating backups and recovery plans, application system administrators can immediately isolate an issue to troubleshoot while providing your employees with access to the backed-up sustained software versions.
OUR SYSTEM ADMINISTRATION EXPERTISE
A cloud system administrator maintains the infrastructure and services to establish seamless cloud-based operations that meet your requirements. Configuring the most popular cloud services, we are extensively proficient in Microsoft 365, Google Workspace, and Atlassian.
Providing you with administration services, we fully take care of your software and hardware. The infrastructure system administrator installs and configures applications, servers, and networks, creating an overall structure and interconnections for perfect functioning of your business.
Whether you operate on Windows or Linux, our system administration services cover all of your needs. Proficiency in diverse servers, databases, and operating systems specifics allows our certified professionals to seamlessly fulfil services.
Windows system administrator.
We are qualified to install, upgrade, and support Windows-based services and applications, configuring the entire infrastructure for your enterprise.
Linux system administrator.
Linux-certified specialists build the servers and software with Unix-like operating processes, according to the regulations and policies.
How we collaborate
Accelerate your business' success with PieSoft's IT professionals
start

Send us a request & highlight your needs
01

Receive the employee profiles with relevant experience
02

Interview the expert you chose
03

Send a test task & get the result
04

Get a remote employee fully integrated into your team
05

Get daily/weekly reports via online meetings & time-tracking systems
06

Control results via tickets in PMS
07

Receive monthly invoices based on the work done
08
success
Looking for a System Administrator?
A system administrator with solid domain knowledge is key to your business's robust and efficient functioning.
At PieSoft, we provide you with a remote system administrator to enhance your team with a versatile experienced specialist and guarantee a safe and seamless workflow.
SEE HOW ELSE WE CAN HELP
No matter how complex your IT project goals are, our professional business analysts will increase the product quality while reducing its costs.
OUR HEADQUARTERS
We are open to new challenging tasks and we'd love to learn more about your project.
Contact Us

Сontact Us in Europe