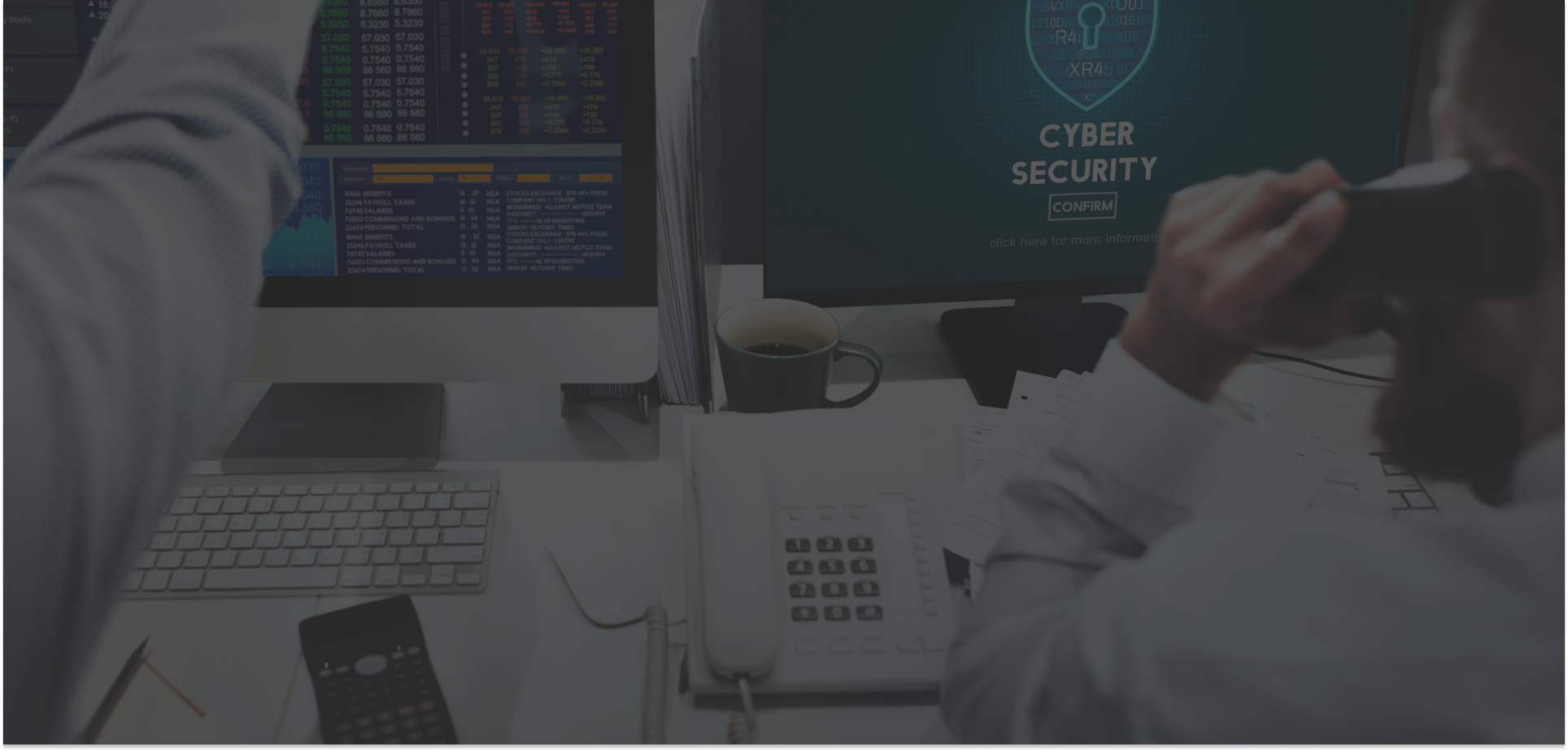 Cyber Security Specialists
Cyber security is critical for every company having computer applications and digital information. Whether your business creates large-scale software or stores identification and accounting data using a network or cloud, a certified security specialist is key to doing business safely and securely.
Because cyber attacks are one of today's most significant threats to companies, internet security specialists are needed to control day-to-day business operations by detecting attack possibilities and acting proactively. Our PieSoft cyber security team is experienced in ensuring stable and secure data exchange, eliminating vulnerabilities, and addressing safety concerns for your business.
Cyber security includes everything that protects our confidential data, personally identifiable information, protected health information, financial information, intellectual property, and other digital data. When working with PieSoft, we become your tech guides and apply our best practices to target the domains of your primary concern. We run preliminary research on your requirements and business specifics, supplying you with suitable specialists to solve your field's security issues.
3
Cyber Security Specialists
VALUE WE ADD
01
Cloud security specialist builds defensive infrastructure for cloud services (AWS, GCP, Azure).
02
Network security specialists protect network systems from intrusions, targeted attacks, phishing, and malware.
03
Information security specialists protect computing integrity, authentication, and data privacy.
04
Application security specialist concentrates on software protection, controlling access to devices, and eliminating data-breach possibilities.
OUR INDUSTRY EXPERTISE

Finance

Healthcare

E-commerce

Logistics

Administration

Insurance

Manufacturing

Entertainment

Construction

Marketing

Pharmacy

Warehousing
WHAT WE DO
Cyber security specialists focus on the defensive systems' implementation and upgrading. While improving your protective protocols, experts keep abreast of hacking trends and intrusion-technique modernization to prevent any threat or breach to the system.
Define vulnerable information
Determine potential security risks
Establish security measures suitable for specific data
Build strategies and defensive systems
Monitor systems for unusual activities
Launch counteractive protocols
Report incidents
Identify potential security weaknesses from hacking and breakthrough attempts
Report on the test results
Upgrading defensive systems
Establishing improved counteractive protocols
Monitor data access
Run information diagnostics regularly
Perform vulnerability tests
Inspect undetected breaches
Ensure security awareness among company employees
Examine trends and new methods to minimize risks
Update defensive systems according to modern threats
THE SECURITY THREATS WE PREVENT
Our cyber security specialists have vast experience in preventing the most dangerous threats to establish complete safety for your software.
Remote desktop protocol attack
Distributed-denial-of-service (DDoS) attacks
Man-in-the-middle (MitM) attacks
Cross-site scripting (XSS)
Domain Name System (DNS) spoofing
Internet-of-Things (IoT) attacks
Cloud infrastructure compliance violations
CYBER TECH AREAS AND PROCESSES EXPERTISE
The most critical soft skills for an cyber security specialist are attentiveness, analytical thinking, and the ability to respond rapidly. Aside from that, our experts have comprehensive tech knowledge in multiple cyber technology areas and processes.
Cyber tech areas expertise
Architecture security
Cloud security
Network security
Internet of Things security
Software development security
Data-centric security
Operations security
Asset security
Cyber tech processes expertise
Vulnerability management
Advanced Threat Protection
Information security governance
Access control
Disaster Recovery and Business Continuity plans
Authentication and password security
Regulatory Compliance
Internet security awareness training
Looking for a Cyber Security Speсialist?
At PieSoft, we provide certified security specialists with excellent analytical thinking and vast tech knowledge to enhance your team.
By working with us, you'll run a safe and stable business, turning your vulnerabilities into your greatest strengths.
]
SEE HOW ELSE WE CAN HELP
No matter how complex your IT project goals are, our professional business analysts will increase the product quality while reducing its costs.
]
OUR HEADQUARTERS
We are open to new challenging tasks and we'd love to learn more about your project.
Contact Us

Сontact Us in Europe